Österreichische Meisterschaft & Jugend- und ParAgility Staatsmeisterschaft 2021
---
Series of events
You can switch between all available events.
dognow Live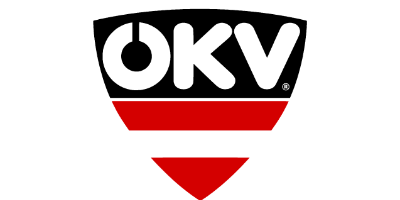 Start / estimated end
05.06.2021 / -
Organizer
ÖRV HSV Union Königstetten
Area
Agility
Location
Hundesportzentrum Dog-Motion, Langenlebarner Straße, Königstetten, Österreich
Subscribe start / end
02.05.2021 20:00 / 26.05.2021 23:59
Room / camping reservations
available
Available runs
Open A-Lauf: LK1, LK2, Oldies
Open Jumping: LK1, LK2, Oldies
Weather archive (at the location)
light intensity drizzle
22 °C ( 19 °C / 23 °C)
Description
Das Mannschaftsturnier wird in zwei Gruppen durchgeführt. Es beginnt am Vormittag Small/Medium, im Anschluss Large.
Die Einzelbewerbe der Österr. Meisterschaften werden in den Leistungsklassen gruppiert und die Staatsmeisterschaften werden ebenfalls in einer eigenen Gruppe, Jugend und ParAgility gemeinsam, abgehalten.
Ablaufplan Sonntag:
LK1 -> Jugend, ParAgility -> Oldies -> LK2
Die A-Läufe finden Indoor und die Jumpings Outdoor statt.
Der Aufenthaltsbereich wird Outdoor sein. Hierzu werdet ihr nach Meldeschluss noch zur Platzreservierung aufgefordert. Indoor darf sich immer nur eine kleine Personengruppe gleichzeitig aufhalten. Diese wird auf die gerade am Start befindlichen Teilnehmer sowie wenige Zuseher der startenden Läufer beschränkt.
Camping: Bitte beachtet die Ifnormationen, die wir euch per Mail zugeschickt haben.
Unsere Kantine "Emmis Diner" wird für euch geöffnet sein.
Alle Informationen findet ihr hier:
www.dognow.at/doc/1782-7091
Hier geht es zu den Durchführungsbestimmungen:
agility.oekv.at/media/upload/editor/files/Meister%202021%20Mai.pdf
Payment information
Die Startgebühr wird gemäß den Durchführungsbestimmungen bei der Meldung fällig, sie wird auch bei Abwesenheit nicht rückerstattet. Bitte diese auf folgendes Konto überweisen:
Dog-Motion GmbH, IBAN: AT65 3258 5000 0850 5216 BIC: RLNWATWWOBG
(Bitte unbedingt Turnierdatum, Name + Hundename angeben)
Camping: €15,- /Nacht (Strom und WC vorhanden, Bezahlung vor Ort!)
Camping Anmeldungen über dognow (Dashboard - Meldungen - Optionen - Reservierung)
Die Meldung wird erst nach Eingang der Zahlung bestätigt!
Judge
Dudas Katharina, Hauser Fritz, Mladek Sonja
Part of a cup
Nein
Prices
Event(s)
Option
Price
Type
class
Österreichische Mannschafts-Meisterschaft für LK1, LK2 und LK Oldies

15,00
Überweisung (Vorkasse)
LK1, LK2, Oldies
Results
Please login to dognow to register.
Filter:
Participants accepted: 95
|
not yet accepted: 0
|
waiting list: 0
| Name | Dog | class | class | Team |
| --- | --- | --- | --- | --- |
| Adlboller Andreas | Chilli | LK2 | S | Wild Girls |
| Adlboller Andreas | Fleet | LK1 | L | Herding Devils and Friends |
| Angerer Andreas | Dean | Oldies | L | Funny bones Tohuwabohu |
| Biener Natascha | Beanie | LK2 | M | HATZ Die Besen |
| Biesinger Lena | Timmy | LK1 | L | HATZ Lets fetz |
| Brandl Angelika | Bizkit | LK2 | M | Wild West |
| Burger Andrea | Jay | LK1 | L | Normalerweise klappt das |
| Burger Andrea | Nico | Oldies | L | Funny bones Tohuwabohu |
| Dürnbeck Larissa | Elektra | Oldies | L | Sheepdogs |
| Dürnbeck Larissa | Nyah | LK1 | L | Sheepdogs |
| Feldkirchner Christina | Annie | LK1 | L | Normalerweise klappt das |
| Fellermayr Alexandra | Timo | Oldies | M | HATZ Die Besen |
| Fischer Sonja | Clair | LK1 | L | Funny bones Tohuwabohu |
| Fixl Irene | Wanda | LK2 | L | Funny Bones Jurassic Park |
| Fleischer Annika | Sali | LK2 | L | Sheepdogs |
| Friesenegger Nadine | Lynn | LK1 | S | Wild West |
| Gartler-Rappold Karin | Ciwana | LK2 | M | Vier gewinnt |
| Gehmair Eva-Maria | Rusty | Oldies | M | Wild West |
| Gruber Katharina | Wii | LK2 | L | Stangl Mix |
| Gutlederer Maria | Dion Rollis de Luxe | LK1 | S | Wild Girls |
| Gutlederer Maria | Grace-Shoshana Rollis de Luxe | LK1 | S | Wild Girls |
| Haberreiter Andrea | Sophie | LK2 | S | Die wilden Hennen und der Hahn im Korb |
| Harder Lena | Finn | LK1 | M | Vier gewinnt |
| Harder Lena | Jean | Oldies | L | Spaßfaktor x 4 |
| Haring Clemens | Xi | LK2 | L | Die Zonenkiller |
| Hlavacek Waltraud | Leeloo | LK1 | S | Wild Girls |
| Hofer Martina | Grady | LK1 | L | Normalerweise klappt das |
| Hofmann Helga | Ecco | Oldies | M | Friends |
| Hofmann Helga | Kebo | LK2 | M | Sheltiepu |
| Horvath Claudia | Bahia | LK2 | L | Mighty Dogs |
| Horvath Claudia | Sienna | Oldies | L | Mighty Dogs |
| Horvath Rudolf | Dynamic | LK1 | L | Mighty Dogs |
| Kaiser Verena | Enano | LK2 | S | Papillonpower |
| Kissinger Uta | Vivi | LK1 | L | HATZ Lets fetz |
| Kleindel Maria | BACO | LK2 | S | Papillonpower |
| Kleinrubatscher Christina | Iggy | LK1 | S | Wild West |
| Klomser Helmut | Faye | LK2 | L | Stangl Mix |
| Kohl Michael | Madog | LK1 | L | Sheepdogs |
| König Josef | Molly | LK1 | S | HATZ Molly und viele Locken |
| König Katharina | Juno | Oldies | L | Funny Bones Jurassic Park |
| Kränzl Sabrina | Dean | LK1 | L | Herding Devils and Friends |
| Krivka Michaela | Betty | LK2 | S | Desperate Housedogs |
| Kronus Paul | Bessy | Oldies | L | Funny bones Tohuwabohu |
| Kronus Paul | Colour Kaschmir Hannah | LK2 | S | Hatz Puppies |
| Kronus Paul | Mirli | LK2 | S | Hatz Puppies |
| Kurka Gerhard | Elli | Oldies | L | CEE1 |
| Lab Josef | Salve | LK1 | M | HATZ Molly und viele Locken |
| Lab Petra | Xena | LK2 | S | HATZ Sheltiepower |
| Marinkovits Karin | Ice | Oldies | L | Die Zonenkiller |
| Marzinger Karin | Buddy | LK1 | M | HATZ Die Besen |
| Marzinger Karin | Lea | Oldies | M | Hatz Puppies |
| Mladek Eva | Cap | LK2 | L | CEE1 |
| Mohar Roland | Bailey | Oldies | S | HATZ Molly und viele Locken |
| Mohar Sabrina | Quirina | LK1 | S | HATZ Molly und viele Locken |
| Ortner Eva-Maria | Buzz | LK2 | M | SAW |
| Ortner Gerald | Tox | LK2 | M | SAW |
| Paßecker Pia | Mara | Oldies | L | Spaßfaktor x 4 |
| Passecker Regina | MO | LK2 | L | Spaßfaktor x 4 |
| Pichler Susanne | Lea | Oldies | S | Die wilden Hennen und der Hahn im Korb |
| Posch Gabriele | Anou | LK2 | S | HATZ Sheltiepower |
| Posch Gabriele | Joker | LK1 | L | HATZ Lets fetz |
| Posch Gabriele | Lini | LK2 | S | Hatz Puppies |
| Posch Gabriele | Toto | LK2 | S | Papillonpower |
| Prickler Bettina | Leni | LK1 | L | Funny Bones Jurassic Park |
| Puell Verena-Marie | Coralee | LK1 | L | Die Zonenkiller |
| Raggautz Andreas | Isla | LK2 | M | Friends |
| Raggautz Lisa | Ilvy | LK2 | M | Friends |
| Reihs Martina | Mina | LK1 | S | Desperate Housedogs |
| Reihs Martina | Motte | Oldies | S | Desperate Housedogs |
| Reiter Astrid | Marleen | LK1 | L | Herding Devils and Friends |
| Retzl Claudia | B.A's Manisha | LK2 | M | Vier gewinnt |
| Ritter Günter | Junior | LK2 | S | Die wilden Hennen und der Hahn im Korb |
| Roswald Melanie | Sam | LK2 | S | Die wilden Hennen und der Hahn im Korb |
| Ruzicska Martina | Louie | LK2 | L | Herding Devils and Friends |
| Schmid Jasmin | Henry | LK1 | L | Mighty Dogs |
| Selinger Marina | Viva | LK1 | S | SAW |
| Stangl Ullrike | Jolie | Oldies | M | Desperate Housedogs |
| Streicher Beate | Mylo | LK2 | M | Vier gewinnt |
| Trummer Evi | Megan | Oldies | L | Funny Bones Jurassic Park |
| Uhor Gabriele | Enya | LK2 | M | HATZ Sheltiepower |
| Veizer Josef | Mogli | LK2 | L | Stangl Mix |
| Veizer Josef | Sam | Oldies | L | Stangl Mix |
| Wagner Nina | Ferry | Oldies | S | Sheltiepu |
| Wagner Nina | Grisu | Oldies | S | Sheltiepu |
| Wagner Nina | Ways | LK2 | M | Sheltiepu |
| Waldhuber Karin | Coco Chanel | Oldies | S | Friends |
| Waldhuber Karin | Indileini | LK2 | S | SAW |
| Willinger Marion | Coco | LK1 | S | HATZ Die Besen |
| Wirth Ursula | Eileen | LK2 | M | HATZ Sheltiepower |
| Wurm Hans | Ella | LK1 | L | CEE1 |
| Wurm Hans | Illy | Oldies | L | CEE1 |
| Wurm Michael | Flying "Milow" | LK2 | L | Spaßfaktor x 4 |
| Zauner Sarah | Bounty | LK2 | L | Die Zonenkiller |
| Zwettler Andrea | Bella | LK1 | S | Papillonpower |
| Zwettler Tanja | Aruba | LK2 | L | HATZ Lets fetz |