Eins oder zwei (A-Läufe)
---
Series of events
You can switch between all available events.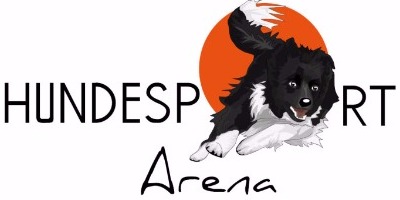 Start / estimated end
16.09.2016 / -
Organizer
ÖRV HSV Neuhofen an der Krems
Area
Agility
Location
Hundesportarena OG, Weinzierlstraße, Steyr, Österreich
Subscribe start / end
10.07.2016 20:00 / 10.09.2016 23:59
Room / camping reservations
not available
Available runs
A-Lauf: LK1, LK2, LK3, Oldies
Weather archive (at the location)
Unfortunately, there are no archived weather data available for this event.

Description
Du musst länger arbeiten oder früher weg? Kein Problem, beide A-Läufe können getrennt gemeldet werden. Du entscheidest ob du eine oder zwei Chancen haben willst!
Judge
Kozma Carola
Part of a cup
Nein
Prices
Event(s)
Option
Price
Type
class
1. A-Lauf

14,00
Barzahlung (vor Ort)
LK1, LK2, LK3, Oldies
1. A-Lauf
2. A-Lauf

20,00
Barzahlung (vor Ort)
LK1, LK2, LK3, Oldies
Results
Please login to dognow to register.
Filter:
Participants accepted: 45
Why not yet accepted participations are not displayed?
| Name | Dog | class | class |
| --- | --- | --- | --- |
| Aichinger Carina | Malou | LK1 | L |
| Aufhauser-Vogel Uschi | Row | LK1 | L |
| Aufhauser-Vogel Uschi | vio | LK3 | L |
| Capiaghi Alina | Snou | LK2 | S |
| Capiaghi Grazia | Guinness | LK2 | L |
| Eberstaller Inge | IVORY | LK1 | M |
| Eberstaller Inge | Tiffany | LK1 | S |
| Edlmayr Daniela | Finch | LK2 | L |
| Edlmayr Denise | Hexe | LK3 | L |
| Fölser Martina | Leo | LK1 | L |
| Früh Sonja | Emma | LK1 | L |
| Gosch Sarah | Dixi Dee | LK2 | L |
| Gosch Sarah | Leila | LK3 | L |
| Haas Nicole | Bilox | LK2 | L |
| Haas Nicole | Kira | LK2 | L |
| Hilmbauer Patrizia | Let's talk about enjoy Raider | LK2 | L |
| Holzschuh Lena | Jimmy | LK1 | S |
| Kreiner Ingrid | Kid | LK1 | M |
| Lindenthaler Claudia | Filou | LK1 | S |
| Matuschka Claudia | Donna | LK1 | S |
| Michalko Kathrin | Cookie | LK2 | L |
| Michalko Kathrin | Nora | Oldies | L |
| Nigl Philip | Lisa | LK1 | M |
| Nikou Lena | Alice | LK2 | L |
| Plank Anja | Kimara | LK1 | S |
| Pohn Martina | Cira | LK1 | L |
| Rill Martha | Escada | LK1 | L |
| Rill Naomi | Allegro | LK1 | L |
| Rill Naomi | Gio | LK3 | L |
| Ringhofer Monika | Quinny | LK3 | L |
| Rosenauer Bianca | July | LK2 | L |
| Rosenauer Bianca | Kimmy | LK1 | M |
| Rösner Angela | Degas | LK2 | L |
| Rösner Angela | Jiratu | LK1 | M |
| Sattlecker Anton | Mona | LK1 | L |
| Schmiderer Lisa | Balu | LK1 | M |
| Steiner Monika | Joker | LK3 | S |
| Vratny Caroline | Balu | Oldies | L |
| Vratny Caroline | One Dream | LK1 | L |
| Weinberger Andrea | Marly | LK2 | L |
| Wöss Christian | Spice | LK2 | L |
| Wöss Julia | Face | LK3 | L |
| Wöss Julia | Fiji | LK3 | L |
| Zaleschak Stefan | Dina | LK3 | L |
| Zaleschak Stefan | Eska | LK2 | L |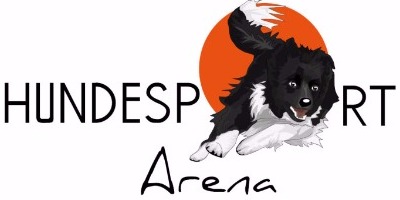 Organizer
ÖRV HSV Neuhofen an der Krems
stefan@hundesportarena.at
Hundesportarena OG, Lastenstraße 22, Neuhofen an der Krems, Österreich
(Lastenstraße 22, 4531 Neuhofen an der Krems, Österreich)
Location
Hundesportarena OG, Weinzierlstraße, Steyr, Österreich
(Weinzierlstraße 2, 4400 Steyr, Österreich)
---
Documents
---
Map
---