Indoor Master 2024
---
Series of events
You can switch between all available events.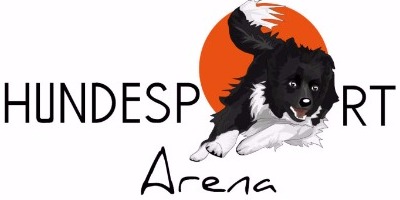 Start / estimated end
05.01.2024 / -
Organizer
ÖRV HSV Neuhofen an der Krems
Area
Agility
Location
Hundesportarena, Lastenstraße, Neuhofen an der Krems, Österreich
Subscribe start / end
13.10.2023 00:00 / 08.10.2023 14:00
Room / camping reservations
available
Available runs
Open A-Lauf: LK1, LK2, LK3, Oldies
Open Jumping: LK1, LK2, LK3, Oldies
Current weather (at the location)
fog
11 °C ( 9 °C / 14 °C)
Data: 08:13
A weather forecast is available from 5 days
before the beginning of the event.
Description
**** for english version please see below ****
Alle Meldungen die am 13.10.2023 eingehen werden als zeitgleich angesehen. Die Tage können getrennt gemeldet werden, jedoch werden Doppelstarter bevorzugt!
Jede Mannschaft besteht aus mindestens drei höchstens vier Teams (HF + Hund) der Größenklassen Small / Medium oder Intermediate / Large. Alle Teams einer Mannschaft starten unmittelbar hintereinander. Die Oldies starten mit reduzierter Sprunghöhe gemäß gültigem ÖKV Agilityreglement. Alle teilnehmenden Mannschaften absolvieren einen Agility-Open- und einen Jumping-Open-Lauf. Die besten drei Wertungen je Lauf werden zusammengezählt, die schlechteste Wertung wird gestrichen. Für die Gesamtwertung werden die beiden Laufergebnisse nach Fehlern und Zeit zusammengezählt. Bei Fehlergleichstand entscheidet die bessere Gesamtzeit. Jede Disqualifikation eines Teams in einem Lauf wird mit 100 Fehlerpunkten und einer Laufzeit von 100 Sekunden gewertet. Damit verbleibt jede Mannschaft in der Gesamtwertung, unabhängig von der Anzahl der Disqualifikationen ihrer Mannschaftsmitglieder.
Wir starten am Freitag um 08:30 Uhr, der Zeitplan ist abhängig von der Anzahl der gemeldeten Teams! Bitte genauen Zeitplan, der vor dem jeweiligen Turnier veröffentlicht wird, beachten!
Sollten bei der Veranstaltung Videoteams oder Fotograf*innen Aufnahmen von Teilnehmer*innen machen, so stimmen die Starter*innen einer Veröffentlichung, welcher Art auch immer, unwiderruflich zu. Im Falle einer Veröffentlichung steht es Starter*innen nicht zu Lizenzen o.ä. zu verrechnen.
Es wird kein Verkehrstest durchgeführt! Die Hundeführer*innen sind verpflichtet, alle Nachweise, die sie von der Ablegung eines Verkehrstests befreien, zum Erstantritt mitzubringen. Ohne die Vorlage gültiger Nachweise ist kein Antritt möglich!
UMFELD:
Auf dem gesamten Gelände sowie den umliegenden Gassiwegen sind die Hunde ausschließlich an der Leine zu führen und Hinterlassenschaften sind wegzuräumen. Zuwiderhandeln hat den sofortigen Ausschluss von allen Bewerben zur Folge!
CAMPING:
Gebt uns bei der Campinganmeldung (über dognow) bitte die ungefähre Größe eures Wohnwagens und Autos bzw. Wohnmobils bekannt.
---------------------------
All registrations received on 13.10.2023 are considered to be at the same time. The days can be registered separately but double starters are preferred!
Each team consists of a minimum of three and a maximum of four dogs in the size classes small/medium or intermediate/large. All dogs of a team start one after the other. Oldies start with a reduced jump height according to the valid ÖKV agility regulations. All teams complete an Agility Open and a Jumping Open run. The best three results per run are added together, the worst result does not count. For the overall ranking, the results of both runs are added together according to faults and time. In the event of a tie, the better overall time decides. Each disqualification of a team in a run is rated with 100 penalty points and a running time of 100 seconds. This means that each team remains in the overall ranking regardless of the number of disqualifications of its team members.
We start on Friday at around 08:30 a.m., the schedule depends on the number of registered teams! Please note the exact schedule that is published before the tournament!
If camera crews or photographers take pictures of participants during the event the starters agree to the publication in any form whatsoever. In case of publication the starter is not entitled to charge licenses or similar.
ENVIRONMENT:
Dogs must be kept on the lead and what the dog has left behind has to must be cleared away. Non-compliance leads to immediate exclusion from the competition.
CAMPING:
When registering for a campsite (via dognow), please let us know the approximate size of your caravan, car or mobile home.
Payment information
**** for english version please see below ****
Das Startgeld ist innerhalb von 7 Tagen nach Meldebestätigung auf folgendes Konto zu überweisen. Das Startgeld wird nicht zurückerstattet. Bei Abmeldung vor Meldeschluss kann der Teilnehmer seinen Startplatz an jemand anderen weitergeben, der noch nicht beim Turnier angemeldet ist.
Inhaber: Ursula Aufhauser-Vogel / ÖRV HSV Neuhofen an der Krems
IBAN: AT08 1420 0200 1095 8564
BIC/SWIFT: BAWAATWW
Verwendungszeck: Indoor Master Team [Vorname] [Nachname] (z.B.: Indoor Master Team Stefan Zaleschak)
Camping: € 45,- (Donnerstag - Sonntag / Strom, Dusche und WC vorhanden)
------------------------
The entry fee has to be transferred within 7 days after registration confirmation to the following bank account. The entry fee will not be refunded. If you take back your entry before the closing date, you can pass on your entry to someone that is not already taking part.
Account owner: Ursula Aufhauser-Vogel / ÖRV HSV Neuhofen an der Krems
IBAN: AT08 1420 0200 1095 8564
BIC/SWIFT: BAWAATWW
Reason for payment: Indoor Master Team [First name] [Surname] (e.g.: Indoor Master Team Stefan Zaleschak)
Camping: € 45,- (Tuesday-Sunday / Power supply, shower and WC available)
Judge
Brandl Angelika , Gustke Oliver, Oven Blaz
Part of a cup
Nein
Prices
Event(s)
Option
Price
Type
class
Team Small / Medium

30,00
Überweisung (Vorkasse)
LK1, LK2, LK3, Oldies
Team Small / Medium
Individual

60,00
Überweisung (Vorkasse)
LK1, LK2, LK3, Oldies
Please login to dognow to register.
Filter:
Participants accepted: 0
Why not yet accepted participations are not displayed?