5. Winter Challenge
---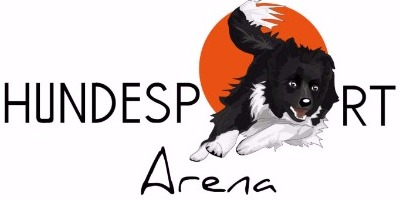 Start / estimated end
03.03.2024 / -
Organizer
ÖRV HSV Neuhofen an der Krems
Area
Agility
Location
Hundesportarena, Lastenstraße, Neuhofen an der Krems, Österreich
Subscribe start / end
31.08.2023 20:00 / 25.02.2024 23:59
Room / camping reservations
available
Available runs
A-Lauf: LK1, LK2, LK3, Oldies
Jumping: LK1, LK2, LK3, Oldies
Current weather (at the location)
fog
11 °C ( 9 °C / 14 °C)
Data: 08:19
A weather forecast is available from 5 days
before the beginning of the event.
Description
Zeitplan ist abhängig von der Anzahl der gemeldeten Teams! Bitte genauen Zeitplan, der vor dem jeweiligem Turnier veröffentlicht wird, beachten!
Ablauf: A1, A3, A2, J1, J3, J2
Tages- und Cup-Wertung: ÖKV Punktewertung, bei Punktegleichstand entscheiden folgende Kriterien:
- die höhere Punkteanzahl der A-Läufe
- niedrigere Anzahl an Disqualifikationen
- höhere Anzahl an fehlerfreien Läufen
Oldie Small / Medium sowie Oldie Intermediate / Large werden gemeinsam gewertet.
Es wird kein Verkehrstest durchgeführt! Die Hundeführer sind verpflichtet, alle Nachweise, die sie von der Ablegung eines Verkehrstests befreien, zum Erstantritt mitzubringen. Ohne die Vorlage gültiger Nachweise ist kein Antritt möglich!
Auf dem gesamten Gelände sind die Hunde ausschließlich an der Leine zu führen und Hinterlassenschaften sind wegzuräumen. Zuwiderhandeln hat den sofortigen Ausschluss von allen Bewerben zur Folge.
Wir fertigen bei der Veranstaltung Fotos an. Die Fotos werden zur Darstellung unserer Aktivitäten auf der Website und auch in Social Media Kanälen sowie in Printmedien veröffentlicht. Weitere Informationen finden Sie unter
www.hundesportarena.at/impressum
und liegen auch beim Richtertisch auf.
Payment information
Kontodaten:
Inhaber: Ursula Aufhauser-Vogel / ÖRV HSV Neuhofen an der Krems
IBAN: AT08 1420 0200 1095 8564
BIC/SWIFT: BAWAATWW
Verwendungszeck: [Turnier] [Vorname] [Nachname] (z.B.: 1. Get the contact Stefan Zaleschak)
Meldung verpflichtet zur Zahlung des Startgeldes bis 6 Wochen vor dem Turnier. Wer nicht starten kann und uns das noch vor Meldeschluss mitteilt bekommt sein Startgeld zurück. Wer verletzungsbedingt nicht starten kann und uns das nach Meldeschluss mitteilt bekommt sein Geld nur mit Vorlage einer Tierarzt- bzw. Arztbestätigung zurück. Wer ohne Entschuldigung nicht zum Turnier erscheint hat keinen Anspruch auf sein Startgeld.
Camping: € 15,- / Nacht (Strom, Dusche und WC vorhanden)
Camping Anmeldungen über dognow (Dashboard - Meldungen - Optionen - Reservierung)
Judge
Curin Manuela, Horvath Rudolf
Part of a cup
Yes, part of Winter Challenge
Prices
Event(s)
Option
Price
Type
class
5. Winter Challenge

24,00
Überweisung (Vorkasse)
LK1, LK2, LK3, Oldies
Please login to dognow to register.
All events of this cup
Filter:
Participants accepted: 91
Why not yet accepted participations are not displayed?
| Name | Dog | class | class |
| --- | --- | --- | --- |
| Adelsmayr Ilse | Kono | LK2 | L |
| Adelsmayr Ilse | Tula | LK2 | L |
| Anders Ilona | Oona | LK3 | L |
| Aufhauser René | Luzifer | LK1 | M |
| Aufhauser-Vogel Uschi | Limit | LK3 | M |
| Bachmann Roman | Harley | LK2 | I |
| Bachmann Yvonne | Cherish a dream "Sally" | Oldies | L |
| Binder Silvia | Luna | LK1 | M |
| Braumandl Benjamin | Fossa fossana | LK3 | L |
| Dobler Birgit | Oreo | LK2 | S |
| Dobler Helene | Toffee | LK2 | S |
| Eberstaller Inge | Dscharka | LK1 | L |
| Eberstaller Inge | Tiffany | Oldies | S |
| Edel Claudia | Chicca | Oldies | S |
| Edel Claudia | Golden Stardust | LK1 | S |
| Eder Stefanie | Finley | LK1 | S |
| Edlinger Sabine | Velvet | LK3 | L |
| Edlmayr Daniela | Jolie | LK2 | L |
| Eichinger Manuela | Sia | LK3 | I |
| Feichtinger Yvonne | Levi | LK1 | M |
| Ferstl Marie | Vila | LK3 | L |
| Gahleitner Thomas | Lee | LK3 | L |
| Gegenfurtner Ina | Bo | LK3 | L |
| Gegenfurtner Ina | Cymbel | LK3 | I |
| Gegenfurtner Marie | Loop | LK2 | I |
| Germ, MBA Carmen | Bliss | LK1 | I |
| Graf Manuela | Taki | LK1 | S |
| Grafeneder Martina | Emil | LK1 | S |
| Gröger Maria | Nike | LK1 | L |
| Grösel Iris | Chumani | LK2 | L |
| Grösel Iris | Ehlali | LK2 | L |
| Gruber Alexandra | Nanu of Shadowman | LK2 | L |
| Haslinger Lena | Chi | LK3 | L |
| Haslinger Lena | Ice | LK1 | L |
| Herrmann Detlef | Lissi | LK1 | S |
| Herrmann Gabi | Paula | LK2 | S |
| Herzog Anna | Roxanne | LK3 | S |
| Hollerweger Martina | Rhena | LK1 | L |
| Höllwarth Manuel | OAKLEY | LK2 | I |
| Kaiser Verena | Enano | LK2 | S |
| Kasberger Andrea | Tessa | LK2 | I |
| Kastner Heidemarie | Chester | LK3 | L |
| Kernbichler Katrin | CASSY | LK2 | L |
| Klar Sabine | Lukida | LK2 | L |
| Kleinrubatscher Christina | Iggy | LK3 | S |
| Kleinrubatscher Christina | Jamie | Oldies | S |
| Kleinrubatscher Sigrid | Timon | LK3 | L |
| Kleinrubatscher Sigrid | Yuma | LK3 | L |
| Lindenthaler Claudia | Lino | LK1 | S |
| Löbel Thorsten | Melvin | LK3 | L |
| Löbel Thorsten | Xayvion | LK1 | L |
| Marinkovits Karin | Tikaani | LK1 | L |
| Meisel Eduard | YARA | LK2 | I |
| Ortner Gerald | Buzz | Oldies | M |
| Ortner Gerald | Tox | LK3 | M |
| Osterberg Stefanie | Sky | LK1 | L |
| Pachler Jürgen | Sly | LK3 | I |
| Pöhl Eveline | Opale | LK2 | M |
| Pöhl Rudolf | Crash | LK2 | M |
| Pöhl Rudolf | Mo | LK3 | M |
| Reinbold Diana | Lucy | LK1 | S |
| Rontag Elisabeth | Zuma | LK3 | L |
| Rosenauer Bianca | Sally | LK3 | L |
| Sammereyer Lena | Chester | LK1 | L |
| Schaper Thomas | Felix | LK3 | S |
| Schatzl Denise | Sora | LK2 | S |
| Schmiderer Lisa | Cube | LK3 | M |
| Schmiderer Lisa | Roxy | LK2 | M |
| Schrank Marion | Twix | LK3 | S |
| Schulze Bianca | Brania | LK2 | L |
| Schulze Bianca | Fenja | LK1 | M |
| Schünemann Riccarda | Cora | LK1 | I |
| Sillner Claudia | Pacey | LK1 | I |
| Springl Grit | Sammy | LK3 | I |
| Stadler Elke | Hina | LK1 | L |
| Steinmayr Lena | Maja | LK2 | S |
| Steinmayr Sandra | Ivy | LK3 | I |
| van Adrichem Carla | Hazel | LK2 | I |
| van Adrichem Carla | Kyla | LK3 | I |
| van Adrichem Carla | Tess | LK3 | I |
| Waldhuber Karin | Coco Chanel | Oldies | S |
| Waldhuber Karin | Fly | LK2 | M |
| Waldhuber Karin | Indileini | LK3 | S |
| Weinberger Andrea | Fibee | LK3 | I |
| Wendl Andrea | Arinya | LK3 | L |
| Widauer Hans-Peter | Joey | Oldies | L |
| Widauer Hans-Peter | Peanut | LK1 | L |
| Wolfmayr Karl | Siwa | LK3 | L |
| Wurm Michael | Flying "Milow" | LK3 | L |
| Zaleschak Stefan | Savvy | LK2 | S |
| Zika Daniela | Raccoon | LK3 | L |