Blitzturnier
---
dognow Live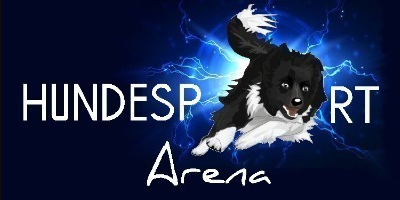 Start / estimated end
22.05.2021 / -
Organizer
ÖRV HSV Neuhofen an der Krems
Area
Agility
Location
Hundesportarena OG, Lastenstraße, Neuhofen an der Krems, Österreich
Subscribe start / end
29.04.2021 11:00 / 16.05.2021 18:00
Room / camping reservations
available
Available runs
LK1, LK2, Oldies: 2x A-Lauf
LK3: A-Lauf & Jumping
Weather archive (at the location)
overcast clouds
13 °C ( 10 °C / 15 °C)
Description
Pro Leistungsklasse können maximal 50 Starter teilnehmen, Begleitpersonen müssen im Vorfeld gemeldet werden und können, je nach Auslastung, die Halle möglicherweise nicht betreten. Nach der Siegerehrung ist eine kurze Pause, in der die Starter der abgeschlossenen Leistungsklasse abreisen müssen, bevor die Starter der folgenden Leistungsklasse die Halle betreten können. Haltet bei Ankunft euren Nachweis einer geringen epidemiologischen Gefahr sowie das Startgeld (bitte genau mitnehmen) bereit. Als Nachweis dienen negative Testergebnisse (PCR-Tests oder Antigentests), Nachweise über eine Genesung oder ein Nachweis über eine Covid-19 Schutzimpfung (gültig ab dem 22. Tag nach der Erstimpfung, wobei die Impfung max. 3 Monate zurückliegen darf). Auf dem gesamten Gelände der Hundesportarena OG (Indoor, Parkplatz sowie Freifläche) ist ein Mindestabstand von 2 Metern einzuhalten und zusätzlich ist eine FFP2-Maske zu tragen. Es werden keine Speisen oder Getränke ausgegeben.
Es werden beide Läufe jeder Leistungsklasse (LK3, LK2/Oldie und LK1/Jugend) sowie die Siegerehrung hintereinander durchgeführt und schon kannst du den restlichen Tag entspannt daheim oder bei einem Spaziergang verbringen :-).
Wir starten um ca. 9 Uhr mit dem Jumping und A-Lauf der LK3. Zeitplan ist abhängig von der Anzahl der gemeldeten Teams! Bitte genauen Zeitplan, der vor dem Turnier veröffentlicht wird, beachten!
Tageswertung: Punktewertung, bei Punktegleichstand entscheiden folgende Kriterien:
- die höhere Punkteanzahl im 1. A-Lauf
Es wird kein Verkehrstest durchgeführt! Die Hundeführer sind verpflichtet, alle Nachweise, die sie von der Ablegung eines Verkehrstests befreien, zum Erstantritt mitzubringen. Ohne die Vorlage gültiger Nachweise ist kein Antritt möglich!
Auf dem gesamten Gelände sind die Hunde ausschließlich an der Leine zu führen und Hinterlassenschaften sind wegzuräumen. Zuwiderhandeln hat den sofortigen Ausschluss von allen Bewerben zur Folge.
Wir fertigen bei der Veranstaltung Fotos an. Die Fotos werden zur Darstellung unserer Aktivitäten auf der Website und auch in Social Media Kanälen sowie in Printmedien veröffentlicht. Weitere Informationen finden Sie unter
www.hundesportarena.at/impressum
und liegen auch beim Richtertisch auf.
Payment information
Camping: € 10,- / Nacht (Strom, Dusche und WC vorhanden)
Camping Anmeldungen über dognow (Dashboard - Meldungen - Optionen - Reservierung)
Bezahlung von Startgeld und Camping vor Ort! Bitte Betrag genau mitnehmen.
Judge
Brandl Angelika , Wöss Christian
Part of a cup
Nein
Prices
Event(s)
Option
Price
Type
class
Blitzturnier

22,00
Barzahlung (vor Ort)
LK1, LK2, LK3, Oldies
Results
Please login to dognow to register.
Filter:
Participants accepted: 81
Why not yet accepted participations are not displayed?
| Name | Dog | class | class |
| --- | --- | --- | --- |
| Affenzeller Lisa-Maria | Kira | LK2 | M |
| Aichholzer Sarah | Sugar | LK3 | S |
| Anders Ilona | Oona | LK2 | L |
| Auer Marion | Akela | LK2 | L |
| Brunner Sibylle | Lip | LK1 | L |
| Eckl Corina | Riu | LK1 | L |
| Edel Claudia | Chicca | LK2 | S |
| Edel Claudia | Chinook | LK1 | S |
| Edlinger Sabine | Velvet | LK3 | L |
| Eisl Christiane | Foxi | LK3 | L |
| Ericson Anita | Nanni | LK3 | L |
| Ferstl Marie | Vila | LK3 | L |
| Gehmair Eva-Maria | Rusty | Oldies | M |
| Gölles Felina | Nika | LK2 | L |
| Götzendorfer Cornelia | Cymtyk | LK1 | L |
| Götzendorfer Franz-Josef | CMYK | LK1 | L |
| Götzendorfer Franz-Josef | Moon | LK1 | L |
| Hagmüller Johann | Davis | LK1 | L |
| Herzog Anna | Roxanne | LK3 | S |
| Hierner Sabrina | Lovely Allrounder´s Brave Mexx | LK3 | L |
| Hierner Sabrina | Socks | LK3 | L |
| Hossinger Gerhard | Kelani | LK1 | L |
| Huemer Verena | Chewbacca | LK1 | L |
| Kaiser Verena | Enano | LK2 | S |
| Kaltenböck Veronika | Ontario | LK2 | L |
| Kastner Heidemarie | Chester | LK3 | L |
| Kreuzhuber Theresia | Ronja | LK1 | L |
| Mayrhofer Viktoria | Faithy | LK3 | L |
| Mayrhofer Viktoria | Hazy | LK2 | M |
| Meisel Eduard | Yara | LK1 | M |
| Pachler Jürgen | Sly | LK3 | L |
| Piske Mina | Monk | LK3 | S |
| Puell Verena-Marie | Coralee | LK1 | L |
| Ratzinger Anja | Be Happy | LK1 | S |
| Reichetzer Petra | Pixxel | LK2 | S |
| Reidl-Jungmayr Brigitte | Estella | LK1 | L |
| Reiter Sylvia | Monty | LK3 | L |
| Roscher Marjeta | Ita | LK3 | M |
| Roscher Marjeta | Kiyomi | LK1 | M |
| Roscher Marjeta | Vicky | LK3 | L |
| Rosenauer Bianca | Sally | LK3 | L |
| Rosenberger Sophie | Light | LK3 | S |
| Rothauer Carola | Coco | LK2 | S |
| Rothauer Carola | Mylow | LK1 | L |
| Salfellner Elisabeth | Lou | LK1 | M |
| Sattlecker Anton | Mona | LK2 | L |
| Schaper Eva | Artos | LK1 | S |
| Schaper Sabine | Felix | LK1 | S |
| Schaper Thomas | Suki | LK1 | S |
| Schlager Monika | Cheeky | LK2 | M |
| Schlager Monika | Maja | Oldies | S |
| Schmiderer Lisa | Balu | LK3 | M |
| Schober Anna | Chap | Oldies | L |
| Schober Anna | Nice | LK3 | L |
| Schramm Helga | Bayou | LK1 | M |
| Schrank Marion | Twix | LK2 | S |
| Schulze Bianca | Brania | LK1 | L |
| Schwabegger Andrea | Tabaluga | LK1 | S |
| Schwarzmeier Helmut | JD | LK1 | L |
| Selinger Marina | Viva | LK1 | S |
| Stafflinger Jana | Nero | LK1 | M |
| Steinmayr Sandra | Ivy | LK1 | L |
| Streicher Beate | Mylo | LK2 | M |
| Thurnberger Ursula | Teddy | LK1 | L |
| Tieber Claudia | Yara | LK2 | L |
| Tieber Wolfgang | May | LK2 | L |
| Übleis Andrea | Ivy | LK2 | M |
| Waldhuber Karin | Coco Chanel | Oldies | S |
| Waldhuber Karin | Indileini | LK2 | S |
| Weinberger Andrea | Fibee | LK1 | L |
| Weinberger Andrea | Marly | Oldies | L |
| Wölflingseder Silke | Emma | LK1 | L |
| Wolfmayr Karl | Siwa | LK1 | L |
| Wöss Julia | Pixie | LK3 | M |
| Wuppinger Tanja | Eevee | LK2 | L |
| Wurm Michael | Captain "Jack" | LK3 | L |
| Wurm Michael | Flying "Milow" | LK2 | L |
| Zach August | Vasco | LK1 | L |
| Zauner Sarah | Bounty | LK2 | L |
| Zika Daniela | Fossa fossana | LK2 | L |
| Zwettler Andrea | Bella | LK1 | S |