Silvester Special - das Original
---
Series of events
You can switch between all available events.
dognow Live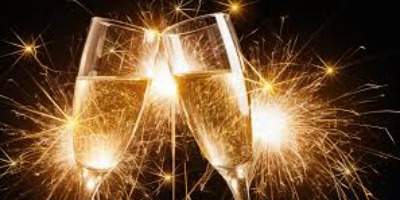 Start / estimated end
31.12.2018 / -
Organizer
ÖRV HSV Union Königstetten
Area
Agility
Location
Hundesportzentrum Dog-Motion, Gemeinde Königstetten, Österreich
Subscribe start / end
01.09.2018 00:01 / 21.12.2018 23:59
Room / camping reservations
available
Available runs
A-Lauf: Jugend, LK1, LK2, LK3, Oldies
Weather archive (at the location)
scattered clouds
6 °C ( 2 °C / 9 °C)
Description
Beginnzeit ist frühestens um 11:00 Uhr - bitte hierzu im Zeitplan nachsehen, der nach Meldeschluss veröffentlicht wird.
Es werden Läufe in folgender Reihenfolge angeboten:
- A-Lauf in LKs
- A-Open
- Jumping Open
Es ist die Teilnahme an einem, zwei oder allen drei Läufen möglich. Bitte jeden Lauf separat melden.
Das Event soll so getimt sein, dass das Jumping-Open gegen 23h zu Ende ist.
Im Anschluss können die Hunde versorgt werden, sodass dann alles bereit ist gemeinsam ins neue Jahr hinüber zu feiern!
Die Dog-Motion Halle liegt weit entfernt von den nächsten Siedlungen, weshalb Silvester dort noch relativ ruhig abläuft.
Außerdem ist die Halle auch gut schallisoliert.
Es dürfen keine Raketen und Kracher rund um die Halle durch Teilnehmer abgefeuert werden! Wer dies dennoch tut, hat den Sinn der Veranstaltung nicht verstanden und wird von dieser ausgeschlossen.
Falls dein Hund sich auch am liebsten mit Agility von der Silvesterangst ablenken lässt, dann ist diese Veranstaltung vielleicht genau das richtige für dich! :)
Sollten bei der Veranstaltung Kamerateams oder Fotografen Aufnahmen von Teilnehmern machen, so stimmt der Starter einer Veröffentlichung, welcher Art auch immer, unwiderruflich zu. Im Falle einer Veröffentlichung steht es dem Starter nicht zu Lizenzen zu verrechnen oder sonstige Forderungen und Ersatzansprüche zu stellen.
Payment information
Bitte die Meldegebühr auf folgendes Konto überweisen: Dog-Motion GmbH,
IBAN: AT65 3258 5000 0850 5216, BIC: RLNWATWWOBG
(Turnierdatum, Name, Hundename angeben)
Erst mit Zahlung der Startgebühr ist der Startplatz fix.
Annahme der Starter erfolgt nach Eingang der Startgebühr.
Rückerstattung der Startgebühr ist nur bei Abmeldung vom
Turnier vor Meldeschluss, bzw. danach durch Vorlage einer
ärztlichen oder tierärztlichen Bestätigung möglich!
Zeitplan und Starterliste werden nach Meldeschluss online
gestellt.
Judge
Eide Jan-Egil, Semkat Stefanie
Part of a cup
Nein
Prices
Event(s)
Option
Price
Type
class
A-Läufe in LKs

13,00
Überweisung (Vorkasse)
LK1, LK2, LK3, Oldies, Jugend
Results
Please login to dognow to register.
Filter:
Participants accepted: 122
|
not yet accepted: 0
|
waiting list: 0
| Name | Dog | class | class |
| --- | --- | --- | --- |
| Belko Sandra | Florida | Oldies | L |
| Benda-Liro Monika | Hector | LK2 | L |
| Biener Natascha | Ana | LK2 | S |
| Biener Natascha | Beanie | LK1 | M |
| Biener Natascha | Mirli | LK2 | S |
| Bilek Rudolf | Bessy | LK2 | L |
| Bilek Rudolf | Bobby | LK1 | M |
| Bilek Sabine | Lily | LK2 | S |
| Bilek Sabine | Antonia | Oldies | S |
| Blazeg Johann | Sali | LK1 | M |
| Böckl Birgit | Jolie | LK2 | L |
| Böckl Birgit | Paddy | LK3 | L |
| Brandl Angelika | Bizkit | LK1 | M |
| Brandl Angelika | Malou | LK3 | M |
| Calisir-Furian Fatma | Delta | LK2 | L |
| Chvatlinsky Andrea | Archie | LK3 | S |
| Cucka Monika | Mia | LK1 | L |
| Danner roswitha | Joy | LK2 | S |
| Dermastja Mateja | PETUNIA | LK2 | M |
| Dippold René | Lewis | LK1 | L |
| Dippold René | Spencer | LK1 | L |
| Dolezal Tanja | Lisa | LK2 | M |
| Dragan Elisabeth | Jay | LK2 | L |
| Dragan Elisabeth | Larissa | LK3 | S |
| Dragan Elisabeth | Mike | LK3 | S |
| Dragan Jasmin | Zoey | LK2 | M |
| Faltner Christine | JamJam | LK3 | L |
| Fellermayr Alexandra | Timo | LK2 | M |
| Fischer Sonja | Clair | LK1 | L |
| Fischer Sonja | Shep | LK3 | L |
| Fragner Cornelia | Mia | LK3 | L |
| Frick Lisa | Cody | LK3 | L |
| Frick Lisa | Jack | LK3 | L |
| Frick Sonja | Tex | LK3 | L |
| Friesenegger Nadine | Seeya | LK3 | S |
| Ganzi Karl Heinz | Crazy | LK1 | L |
| Ganzi Karl Heinz | Hype | LK3 | L |
| Glaser Gabi | Chi | LK2 | L |
| Gröger Maria | Amber | LK2 | L |
| Großschmidt Andrea | Fame | LK3 | L |
| Gruber Sonja | Bronja | LK1 | L |
| Hajagos-Tóth Judit | Muffin | LK3 | S |
| Hampl Brigitte | Ilvy | Oldies | L |
| Hampl Brigitte | Yes | LK3 | L |
| Härteiss Evelyn | Woody | LK3 | M |
| Hentrup Marleen | Lucky Aramis | LK2 | L |
| Hinterdorfer Carmen | Dess | LK2 | L |
| Hinterdorfer Carmen | Lilly | LK2 | M |
| Horak Erika | DO-IT | LK2 | L |
| Kastner Astrid | Amazing Amy | LK1 | L |
| Kastner Ingrid | Atomic Of Austrian Diamonds | LK2 | L |
| Kastner Ingrid | Cici of Austrian Diamonds | LK1 | L |
| Kastner Ingrid | Dash of Austrian Diamonds | LK1 | L |
| Kastner Ingrid | Elsu Quick Angel | LK2 | L |
| Kastner Ingrid | Shep | LK2 | L |
| Koidl Ami | Ginny | LK3 | L |
| Kormann Albert | Malin | LK2 | L |
| Kowatsch Katharina | Enny | LK1 | M |
| Krivka Michaela | Betty | LK3 | S |
| Krivka Michaela | Charlie | LK3 | M |
| Krivka Michaela | Pippilotta | LK3 | M |
| Kronus Martina | Colour Kaschmir Hannah | LK3 | S |
| Kurka Gerhard | Elli | LK3 | L |
| Lehnert Alexandra | Blink | LK2 | L |
| Lehnert Alexandra | Nox | LK3 | L |
| Lenotti Carina | Puk | LK3 | L |
| Löffelmann Bithja | Apple Aisha | LK2 | S |
| Löffelmann Elisabeth | X-Clusive Contract Luke | LK3 | M |
| Mandl-Mösinger Helene | Bendix | LK3 | L |
| Mandl-Mösinger Helene | Gin | LK3 | L |
| Marangoni Regina | Ella | LK2 | L |
| Mazzoli Elena | Isi | LK1 | L |
| Meßner-Schmutzer Johanna | Kira | LK1 | L |
| Minato Mauro | Uma | LK3 | L |
| Minihold Nicole | Evolution | Oldies | L |
| Minihold Nicole | Imp | LK2 | L |
| Minihold Nicole | Ink | LK2 | L |
| Mischling Elean | Leni | LK3 | L |
| Mlaker Renate | Buddy | LK1 | L |
| Mösinger Manfred | Rango | LK1 | S |
| Mösinger Manfred | Xena | LK3 | L |
| Neumayer Gerlind | Molly | LK3 | L |
| Panner Peter | THOR | LK3 | L |
| Paulik Helmut | Funny Girl | LK3 | L |
| Paulik Helmut | Kamikaze Kiwi | LK3 | M |
| Peršuh Polona | Eli | LK3 | S |
| Peršuh Polona | Loli | LK3 | M |
| Peršuh Polona | Nemo | LK3 | M |
| Pichler Susanne | Gini | Oldies | M |
| Pichler Susanne | Lea | LK3 | S |
| Pils Gerlinde | Chevy | LK1 | M |
| Pils Gerlinde | Mozart | LK3 | M |
| Pils Sabrina | Mac | LK3 | L |
| Pils Sabrina | Tip | LK3 | L |
| Pingitzer Antje | Emma | LK3 | S |
| Plesskod Manuela | Maximus | LK2 | S |
| Reinhalter Laura | Zookie | LK3 | M |
| Rissling Gernot | Fluxi | LK3 | M |
| Rissling Gernot | Shya | Oldies | L |
| Ruzicska Martina | Louie | LK1 | L |
| Rylska Monika | Chica | LK3 | L |
| Rylska Monika | Koza Nostra | LK3 | L |
| Schäfer Doris | Zookie | LK2 | S |
| Sebesta Silke | MacGyver | LK2 | L |
| Sebesta Silke | Sir Henry | LK1 | L |
| Spanraft Christian | Bounty | LK2 | L |
| Stangl Julia | EpiQ | LK3 | L |
| Stangl Ullrike | Manni | LK2 | L |
| Stastny Elisabeth | Aaron Atreju Ahanu | LK3 | S |
| Stastny Elisabeth | Elsa | LK3 | M |
| Strabler Christof | Aik | LK3 | M |
| Timpl Sophie | Finchen | LK3 | S |
| Timpl Sophie | Nana | LK3 | S |
| Valpas Paula | Pom | LK3 | M |
| Veizer Josef | Sam | LK3 | L |
| Veronika Herendy | Haru | LK3 | L |
| Waldheisl Christa | Orleane | LK2 | L |
| Wicpalek Ulrike | Monty | LK3 | L |
| Wolfmayr Karl | Zury | LK3 | L |
| Wunsch Doris | Little Diamond | LK2 | L |
| Zaglmann Karin | Pearl | LK1 | L |
| Zaglmann Karin | Tiny | LK3 | M |