2. Get the contact
---
dognow Live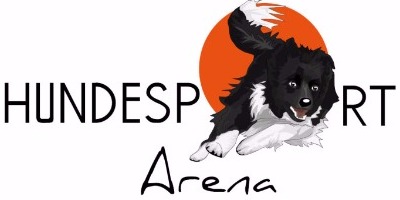 Start / estimated end
15.12.2018 / -
Organizer
ÖRV HSV Neuhofen an der Krems
Area
Agility
Location
Hundesportarena OG, Lastenstraße 22, Neuhofen an der Krems, Österreich
Subscribe start / end
21.09.2018 20:00 / 09.12.2018 20:00
Room / camping reservations
available
Available runs
LK1, LK2, Oldies: 2x A-Lauf
LK3: A-Lauf & Jumping
Weather archive (at the location)
broken clouds
-2 °C ( -2 °C / -2 °C)
Description
Start um ca. 10:00 Uhr mit den beiden A-Läufen LK1, LK2 & Oldie anschließend nach kurzer Pause A-Lauf und Jumping LK3
Zeitplan ist abhängig von der Anzahl der gemeldeten Teams! Bitte genauen Zeitplan, der vor dem jeweiligem Turnier veröffentlicht wird, beachten!
Tageswertung: Punktewertung, bei Punktegleichstand entscheiden folgende Kriterien:
- die höhere Punkteanzahl im A-Lauf
Es wird kein Verkehrstest durchgeführt! Die Hundeführer sind verpflichtet, alle Nachweise, die sie von der Ablegung eines Verkehrstests befreien, zum Erstantritt mitzubringen. Ohne die Vorlage gültiger Nachweise ist kein Antritt möglich!
Auf dem gesamten Gelände sind die Hunde ausschließlich an der Leine zu führen und Hinterlassenschaften sind wegzuräumen. Zuwiderhandeln hat den sofortigen Ausschluss von allen Bewerben zur Folge.
Payment information
Kontodaten:
Inhaber: Ursula Aufhauser-Vogel / Crazy about dogsport
IBAN: AT08 1420 0200 1095 8564
BIC/SWIFT: EASYATW1
Verwendungszeck: [Turnier] [Vorname] [Nachname] (z.B.: 1. Get the contact Stefan Zaleschak oder 17.11 Stefan Zaleschak)
Meldung verpflichtet zur Zahlung des Startgeldes. Wer nicht starten kann und uns das noch vor Meldeschluss mitteilt bekommt sein Startgeld zurück. Wer verletzungsbedingt nicht starten kann und uns das nach Meldeschluss mitteilt bekommt sein Geld nur mit Vorlage einer Tierarzt- bzw. Arztbestätigung zurück. Wer ohne Entschuldigung nicht zum Turnier erscheint hat keinen Anspruch auf sein Startgeld.
Camping: € 10,- / Nacht (Strom, Dusche und WC vorhanden)
Camping Anmeldungen über dognow (Dashboard --> Meldungen --> Optionen --> Reservierung)
Bei der Überweisung unbedingt den oben angegebenen Verwendungszweck verwenden!

! Sonderrabatt bei Meldung und Bezahlung bis Mittwoch 31.10 !
5x Get the contact oder 5x Winter challenge nur € 20 / Tag
5x Get the contact und 5x Winter challenge nur € 19,- / Tag .
Judge
Tieber Wolfgang
Part of a cup
Nein
Prices
Event(s)
Option
Price
Type
class
2. Get the contact

22,00
Überweisung (Vorkasse)
LK1, LK2, LK3, Oldies
Results
Please login to dognow to register.
Filter:
Participants accepted: 96
Why not yet accepted participations are not displayed?
| Name | Dog | class | class |
| --- | --- | --- | --- |
| Almberger Rene | Gatsby | LK3 | S |
| Anders Ilona | Oona | LK1 | L |
| Anton Sandra | Flo | LK2 | S |
| Asanger Maria | O'Connor | LK1 | L |
| Bachmann Yvonne | Cherish a dream "Sally" | LK3 | L |
| Bellingrath-Türscherl Marion | Grietje | LK2 | L |
| Berger Thomas | Echo | LK3 | L |
| Berger Thomas | Noobsi | LK1 | S |
| Brodinger Christine | Lee | LK3 | L |
| Brunner Sibylle | Soey | LK3 | L |
| Capiaghi Alina | Snou | Oldies | S |
| Capiaghi Grazia | Joko | LK1 | L |
| Dronhofer Susi | Nicky | LK2 | S |
| Eberstaller Inge | IVORY | LK2 | M |
| Eberstaller Inge | Tiffany | LK2 | S |
| Friesenegger Nadine | Seeya | LK3 | S |
| Germ, MBA Carmen | Cora | Oldies | L |
| Germ, MBA Carmen | Nice Surprise | LK2 | M |
| Glaszner Anna | Nice | LK3 | L |
| Glaszner Peter | Chap | Oldies | L |
| Götzendorfer Cornelia | Bacoon | LK1 | L |
| Götzendorfer Cornelia | Nawani | Oldies | L |
| Götzendorfer Franz-Josef | Moon | LK1 | L |
| Graf Manuela | Emi | LK2 | S |
| Grüb Birgit | Ben | LK2 | L |
| Gruber Alexandra | Jimmy | LK2 | L |
| Hartmann, Dr. Caterina | Bella | LK1 | M |
| Haslmayr Magdalena | Casper | LK1 | L |
| Hilmbauer Patrizia | Let's talk about enjoy Raider | LK3 | L |
| Hinterdorfer Carmen | Dess | LK2 | L |
| Hinterdorfer Carmen | Lilly | LK2 | M |
| Hofstätter Franz | Maple | LK2 | L |
| Hummer Verena | Lee | LK1 | L |
| Jaetke Johanna | Pepper | LK2 | L |
| Jaetke Vicky | Whiskey | LK1 | M |
| Koller Gabi | Coda | Oldies | M |
| Koller Gabi | Enzo | LK2 | M |
| Koller-Pichler Monica | "Voyou" - Yoda | LK2 | M |
| Koller-Pichler Monica | Kelsang | LK2 | M |
| König Anna-Lena | Skjel | LK2 | L |
| Kössler Katja | Broomy | LK2 | S |
| Landgraf Werner | Emma | Oldies | L |
| Landgraf Werner | Raijna | LK1 | L |
| Lasser Thomas | Aemy | LK2 | L |
| Lehner Gabriele | Sia | Oldies | L |
| Linzner Martina | Amset | LK2 | L |
| Mahr Werner | Esco | LK1 | L |
| Maier Petra | Calimero | LK2 | M |
| Mayrhofer Peter | Easy Red Cloud | LK2 | L |
| Mayrhofer Tamara | Sunny | LK1 | L |
| Melcher Michaela | Treat | LK1 | L |
| Millauer Elisabeth | Finni | LK1 | L |
| Muss Kristina | Bentley | LK2 | L |
| Nikou Lena | Golden Fleece | LK2 | S |
| Nikou Lena | Sorella | LK2 | L |
| Pachler Jürgen | Sly | LK2 | L |
| Pöhl Rudolf | Great Gatsby | LK3 | S |
| Pöhl Rudolf | Mo | LK1 | M |
| Reichetzer Petra | Pixxel | LK1 | S |
| Reinbold Diana | Odin | Oldies | L |
| Reiter Sylvia | Kira | LK2 | L |
| Reiter Sylvia | Monty | LK1 | L |
| Rill Naomi | Joker | LK1 | L |
| Ringhofer Monika | Quinny | Oldies | L |
| Rosenauer Bianca | Sally | LK3 | L |
| Rothauer Carola | Coco | LK1 | S |
| Sattlecker Anton | Mona | LK2 | L |
| Schöpf Sabrina | Daysi | LK1 | S |
| Schratt Leo | Amy | LK2 | L |
| Schratt Leo | Emma | LK2 | S |
| Schratt Leo | Maddox | LK2 | L |
| Schuster Kathrin | Fino | LK1 | M |
| Selinger Marina | Coco Chanel | LK3 | S |
| Selinger Marina | Mr. Nash | LK2 | M |
| Speigner Heike | Ivy | LK3 | M |
| Stangl Julia | EpiQ | LK3 | L |
| Stangl Julia | Mr. Tiny | LK3 | S |
| Strabler Christof | Aik | LK3 | M |
| Thurnberger Ursula | Gino | LK3 | L |
| Thurnberger Ursula | Nemo | LK3 | L |
| Tieber Claudia | Apple | LK1 | L |
| Tieber Claudia | Mac | LK3 | L |
| Tieber Claudia | Samantha | LK3 | L |
| van Adrichem Carla | Kyla | LK3 | L |
| van Adrichem Carla | Tess | LK2 | L |
| Waldhuber Karin | Indileini | LK2 | S |
| Waldhuber Karin | Janis Joplin | LK3 | S |
| Weinberger Andrea | Marly | LK3 | L |
| Wölflingseder Silke | Avalon | LK2 | L |
| Wolfmayr Karl | Zury | LK3 | L |
| Wöss Christian | Escada | LK1 | L |
| Wöss Christian | Spice | LK3 | L |
| Zach August | Azure Arrow z Kovarny | Oldies | L |
| Zaleschak Stefan | Eska | LK3 | L |
| Zaleschak Stefan | Monty | LK3 | L |
| Zika Daniela | Fossa fossana | LK1 | L |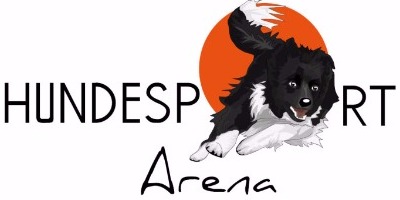 Organizer
ÖRV HSV Neuhofen an der Krems
stefan@hundesportarena.at
Hundesportarena OG, Lastenstraße 22, Neuhofen an der Krems, Österreich
(Lastenstraße 22, 4531 Neuhofen an der Krems, Österreich)
Location
Hundesportarena OG, Lastenstraße 22, Neuhofen an der Krems, Österreich
(Lastenstraße 22, 4531 Neuhofen an der Krems, Österreich)
---
Documents
---
Map
---