2. DOGmotion Icebear Cup 17/18
---
Series of events
You can switch between all available events.
dognow Live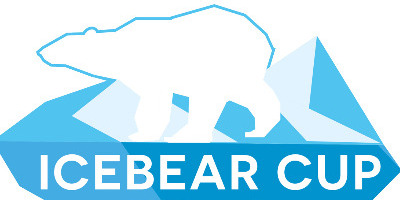 Start / estimated end
16.12.2017 / -
Organizer
ÖRV HSV Union Königstetten
Area
Agility
Location
Hundesportzentrum Dog-Motion, Gemeinde Königstetten, Österreich
Subscribe start / end
01.08.2017 00:00 / 04.12.2017 23:59
Room / camping reservations
not available
Available runs
A-Lauf: LK1, LK2, LK3, Oldies
Open Jumping: LK1, LK2, LK3, Oldies
Weather archive (at the location)
broken clouds
3 °C ( 2 °C / 3 °C)
Judge
Hüppe Bernhard, Dr., Steppan Gabi, Dr.
Part of a cup
Yes, part of DOGmotion Ice Bear Cup 17/18
Prices
There are no prices!
Please contact the organizer.
Results
Please login to dognow to register.
All events of this cup
Filter:
Participants accepted: 137
Why not yet accepted participations are not displayed?
| Name | Dog | class | class |
| --- | --- | --- | --- |
| Ackerl Monika | Clyde | LK1 | L |
| Assem Stephan | DeeDee | LK3 | L |
| Barth Daniela | Holli | LK3 | M |
| Beles Ursula | Bones | LK2 | M |
| Biener Natascha | Ana | LK2 | S |
| Bierleutgeb Sabrina | Bugs Bunny | LK3 | L |
| Blatt Birgit | Fanni | LK3 | L |
| Boigner Angelika | Louie | LK3 | S |
| Boigner Angelika | Nelly | LK3 | S |
| Bretschko Elke | Ace Ventura | LK2 | L |
| Bretschko Elke | Ally Mc Beal | LK2 | L |
| Bretschko Elke | Gorgeous Panda of Green Borderline | Oldies | L |
| Brinkmann Birgit | Lilly | LK3 | S |
| Calisir-Furian Fatma | Delta | LK2 | L |
| Duda Christian | Xena | LK1 | L |
| Duda Christian | zoé | Oldies | L |
| Ericson Anita | Nanni | LK3 | L |
| Faktorova Barbora | Athabasca | LK2 | L |
| Feldkirchner Christina | Forin | Oldies | L |
| Feldkirchner Christina | Kimmy | LK3 | L |
| Fellermayr Alexandra | Timo | LK2 | M |
| Fischer Sonja | Shep | LK3 | L |
| Flicker Horst | Heidi | LK3 | S |
| Flicker Horst | Kaycee | LK1 | S |
| Friedrich Peter | Crash | LK2 | M |
| Ganzi Karl Heinz | Hype | LK3 | L |
| Gartler-Rappold Karin | Aylin | Oldies | L |
| Gartler-Rappold Karin | Blue Shanell | LK2 | L |
| Gerevini Anja | Konrad | Oldies | L |
| Geyer Christina | Kira | LK1 | L |
| Glaser Gabi | Chi | LK2 | L |
| Goltz Werner | Ella Nutella | LK2 | L |
| Goltz Werner | Esmeralda | LK3 | M |
| Goltz Werner | X.I. | LK3 | M |
| Graf Sissy | Yeremy | LK3 | L |
| Grassler Lisa | Nepomuk | LK1 | S |
| Greiner Alexander | Le Bond | LK1 | L |
| Gschwandtner Barbara | Leon | LK2 | L |
| Gschwandtner Helmut | Ace | LK1 | L |
| Gutlederer Maria | Nikita-Nuri of Elltseya Toy | LK1 | S |
| Haiderer Oswald | Cherokee | Oldies | L |
| Haiderer Oswald | Norman | LK1 | M |
| Härteiss Evelyn | Woody | LK3 | M |
| Heinzel Lara | Pino | LK1 | L |
| Hentrup Marleen | Lucky Aramis | LK1 | L |
| Hintermayer Lisa | Natsumi | LK1 | S |
| Hlavacek Waltraud | Bambi | Oldies | L |
| Hlavacek Waltraud | Lilli-Fee | LK2 | S |
| Högl Eveline | Indiana Jones | LK1 | M |
| Huber Gabriele | Datty | LK1 | M |
| Ivanis Silvi | Flurry | LK3 | S |
| Jaetke Johanna | Pepper | LK2 | L |
| Konrad Michaela | Neo | LK2 | L |
| Krammer Nina | I Wanna Get High | LK1 | L |
| Krammer Nina | Rango | LK1 | L |
| Krivka Michaela | Betty | LK3 | S |
| Krivka Michaela | Charlie | LK3 | M |
| Kronus Martina | Antonia | LK3 | S |
| Kronus Martina | Colour Kaschmir Hannah | LK3 | S |
| Kronus Paul | Bessy | LK2 | L |
| Kronus Paul | Mirli | LK1 | S |
| Kurka Gerhard | Elli | LK3 | L |
| Leidenfrost Anita | Diesel | Oldies | S |
| Lenotti Carina | George | Oldies | L |
| Lenotti Carina | Puk | LK2 | L |
| Lichtenauer Karl | Peppermint | LK1 | S |
| Löffelmann Elisabeth | X-Clusive Contract Luke | LK2 | M |
| Löffelmann Jona | Excellent Choice Shooting Star | LK3 | S |
| Marouschek Edeltraud | Mazy | LK2 | L |
| Marzinger Karin | Lea | LK2 | M |
| Matzner Peter | Quin | LK2 | L |
| Mauritsch Gloria | Caylie | LK3 | M |
| Meier-Stauffer Marielies | Zoey | LK2 | S |
| Michalek Verena | Michl | Oldies | S |
| Minihold Karin | Ink | LK1 | L |
| Minihold Karin | Twix | LK2 | L |
| Minihold Nicole | Imp | LK2 | L |
| Mischling Elean | Leni | LK3 | L |
| Mischling Elean | Neela | Oldies | L |
| Mladek Eva | Amber | LK2 | L |
| Mlaker Renate | Buddy | LK1 | L |
| Neumayer Gerlind | Molly | LK3 | L |
| Novak Christian | Thalys | Oldies | L |
| Novak Susanne | Zec | LK3 | L |
| Novotny Verena | Emma | LK2 | L |
| Panner Peter | Kenzo | LK3 | L |
| Panner Peter | THOR | LK3 | L |
| Paulik Christina | Clown | Oldies | L |
| Paulik Christina | Funny Girl | LK3 | L |
| Paulik Helmut | Kamikaze Kiwi | LK3 | M |
| Pichler Susanne | Gini | LK2 | M |
| Pichler Susanne | Lea | LK2 | S |
| Pillwein Stefanie | Benny | LK3 | L |
| Plenk Anna | Nice | LK3 | L |
| Pleskot Nicoletta | Mugsby | LK2 | L |
| Poindl Uschi | Letty | LK1 | M |
| Polster Monika | George | LK2 | M |
| Posch Gabriele | Anou | LK3 | S |
| Posch Gabriele | Cool | LK3 | M |
| Posch Gabriele | Lele | Oldies | S |
| Posch Gabriele | Lini | LK2 | S |
| Posch Reinhard | Bill | LK3 | L |
| Posch Reinhard | Harry | Oldies | L |
| Prohaska Tamara | Bibi | LK2 | M |
| Prohaska Tamara | Harmat | LK2 | M |
| Ragger Lena | Polly | LK1 | L |
| Reichetzer Petra | Paisley | LK3 | L |
| Reichetzer Petra | Pixxel | LK1 | S |
| Retzl Claudia | B.A's Manisha | LK2 | M |
| Riegler Karin | Kate | LK3 | S |
| Riegler Karin | Quendolin | LK3 | S |
| Ritter Vera | Fiby | LK2 | S |
| Rontag Elisabeth | Ruh | Oldies | L |
| Rosen Kristina | Kite | LK3 | L |
| Rothhaar Bernd | Dean | LK3 | L |
| Schkutowa Gertrude | Dywara | LK1 | L |
| Schubert Denise | Barbarix | LK1 | L |
| Sedlmayer Burgi | Extasy´s Diego Darius by Domino | LK1 | M |
| Seiberl Irina | Resi | LK3 | L |
| Stastny Elisabeth | Aaron Atreju Ahanu | LK3 | S |
| Stastny Elisabeth | Elsa | LK2 | M |
| Stefl Isabella | Escalade | LK3 | L |
| Stefl Isabella | Flo | LK2 | L |
| Stefl Isabella | Syclone | LK2 | L |
| Tatzber Eva | Fanta | LK3 | L |
| Tatzber Eva | Piper | LK1 | L |
| Tesar Lisa-Marie | Buddy | LK3 | L |
| Uhor Gabriele | Enya | LK1 | M |
| Uhor Gabriele | Tweeny | LK2 | L |
| Uhor Wilhelm | Darcy | LK3 | M |
| Unger Erwin | Dexter | LK2 | M |
| Unger Erwin | Luna | LK3 | L |
| Veizer Josef | Sam | LK3 | L |
| Waldheisl Christa | Orleane | LK2 | L |
| Wiester-Krenn Gerhard | Emma | LK3 | L |
| Wittmann Silvia | Joy | LK3 | L |
| Wunsch Doris | Little Diamond | LK1 | L |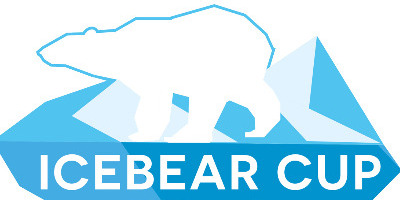 Organizer
ÖRV HSV Union Königstetten
info@dog-motion.at
Hundesportzentrum Dog-Motion, Gemeinde Königstetten, Österreich
(Niederösterreich, 3433, Österreich)
Location
Hundesportzentrum Dog-Motion, Gemeinde Königstetten, Österreich
---
Documents
---
Map
---