Badener Dreikönigsturnier 2018
---
Series of events
You can switch between all available events.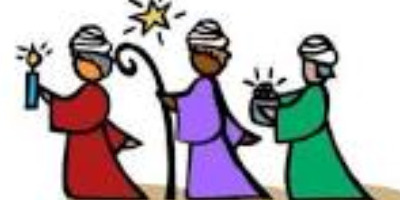 Start / estimated end
06.01.2018 / -
Organizer
ÖRV HSV Baden
Area
Agility
Location
Dog Sport Center - Ebreichsdorf, Ebreichsdorf, Österreich
Subscribe start / end
01.10.2017 00:00 / 27.12.2017 23:59
Room / camping reservations
not available
Available runs
A-Lauf: All power classes
Jumping: All power classes
Weather archive (at the location)
fog
6 °C ( 5 °C / 7 °C)
Payment information
36.--beide Tage/Hund, 22--/Hund/Tag, 26.--Jugend/Hund/beide Tage, 15.-- Jugend/Hund/Tag, weiterer Hund minus 5.--/Tag
Zahlung per Überweisung bis Meldeschluss an ÖRV Baden, Sparkasse Baden,
Kto.Nr. 00900001991, BLZ 20205 bzw.
IBAN: AT692020500900001991, BIC: SPBDAT21XXX,
Vermerk: Badener 23. Drei-Königsturnier)
Judge
Fried Hans, Hauser Fritz
Part of a cup
Yes, part of Badener Dreikönigsturnier 2018
Prices
There are no prices!
Please contact the organizer.
Results
Please login to dognow to register.
All events of this cup
Filter:
Participants accepted: 127
|
not yet accepted: 0
|
waiting list: 0
| Name | Dog | class | class |
| --- | --- | --- | --- |
| Baumgartner Julia | Chap | LK3 | L |
| Baumgartner Lenka | Bailey | LK2 | L |
| Beck Andreas | Bella | LK1 | S |
| Biener Natascha | Ana | LK2 | S |
| Bierbaum-Boneforte Monika | Hannah | Oldies | L |
| Brandl Elke | Bounty | LK3 | L |
| Brezovits Bettina | Mary Lee | LK3 | S |
| Broz Nicole | Xenja | Jugend | M |
| Buchberger Jennifer | Inka | LK1 | L |
| Buchberger Lilli | Manoli | LK1 | L |
| Bürger Sandra | Track | LK3 | L |
| Cseve Birgit | Emilio | Oldies | S |
| Dragan Elisabeth | Larissa | LK3 | S |
| Dragan Elisabeth | Mike | LK2 | S |
| Dragan Jasmin | Benji | LK2 | L |
| Edlinger Sabine | Kira | LK3 | S |
| Fehringer Dominik | Akim | Oldies | L |
| Fellermayr Alexandra | Timo | LK2 | M |
| Fellinger Beate | Spiky | Oldies | M |
| Fried Katharina | Brit | LK3 | L |
| Fried Katharina | Face | LK3 | L |
| Fried Katharina | Venus | LK1 | L |
| Geist Manuela | Volcano Avacha | LK1 | S |
| Glaser Gabi | Chi | LK2 | L |
| Granofszky Christine | Lexi | LK3 | M |
| Gutlederer Maria | Alegra vom Silbersee | LK1 | S |
| Gutlederer Maria | Nikita-Nuri of Elltseya Toy | LK1 | S |
| Haiderer Oswald | Norman | LK1 | M |
| Hamscha Sabine | Luke | LK2 | L |
| Handler Robert | Ace | LK3 | L |
| Handler Robert | Dell | LK3 | L |
| Handler Robert | Kratos | LK3 | L |
| Haring Gabriele | Clooney | LK3 | S |
| Haring Gabriele | Elvis | LK1 | S |
| Hasenauer Dennis | Arthur of the Austrian Aussies | LK1 | L |
| Hauer Harald | Nitro | LK2 | L |
| Hauer Julia | Speedy | LK1 | S |
| Hengstberger Tina | Maxo | Oldies | S |
| Hlavacek Emanuel | Lilli-Fee | Jugend | S |
| Hlavacek Waltraud | Bambi | Oldies | L |
| Hlavacek Waltraud | Lilli-Fee | LK2 | S |
| Hofeneder Roland | Gee | LK2 | L |
| Hofeneder Roland | Ice | LK3 | L |
| Hofeneder Roland | JoJo | LK3 | L |
| Hofeneder Roland | Velvet | LK3 | L |
| Hofmann Helga | Ecco | LK2 | M |
| Horvath Gabriela | Joschi | LK2 | M |
| Horvath Gabriela | Tassilo | LK1 | L |
| Hübner Katharina | Curly | LK1 | L |
| Hübner Katharina | Danny | LK1 | M |
| Jantschgi Anna | Charming Karma | LK2 | S |
| Jantschgi Anna | Only You | LK2 | S |
| Jantschgi Margit | Art | LK1 | L |
| Javor David | Lu | LK3 | L |
| Kälin Ewald | Aston-Martin | LK3 | L |
| Kälin Ewald | Bonnie Q | LK1 | L |
| Kälin Ewald | Callie | LK3 | L |
| Kälin Ewald | Callieway Alaba Four Motion | LK2 | L |
| Karafiat - Seitz Christina | Lola | LK2 | L |
| Karsai Elisabeth | Soy | LK1 | L |
| Kassarnig Margit | Moly | LK1 | S |
| Kernbichler Katrin | Duke | LK3 | L |
| Klaas Katharina | Spin | LK2 | M |
| Kleindel Maria | BACO | LK1 | S |
| Klos Renate | Minny | LK2 | S |
| Klos Walter | Luna | LK1 | L |
| Kohl Michael | Sali | LK2 | L |
| Kozma Klaudia | Tinkerbell | LK2 | S |
| Kozma Klaudia | Najsi | LK2 | L |
| Kronus Martina | Colour Kaschmir Hannah | LK3 | S |
| Kronus Paul | Antonia | LK3 | S |
| Kronus Paul | Bessy | LK2 | L |
| Kronus Paul | Mirli | LK2 | S |
| Kupplent Astrid | Zoe | LK2 | L |
| Kupplent Martin | Lennox | Oldies | L |
| Kurka Gerhard | Elli | LK3 | L |
| Ludwig Sabine | Nash | LK1 | L |
| Maier Evelyn | Cooper | LK2 | L |
| Marzinger Karin | Lea | LK2 | M |
| Muhr Alexandra | Lucy | LK1 | L |
| Poindl Uschi | Letty | LK1 | M |
| Prohaska Margit | Durai Shamba | LK1 | M |
| Raggautz Lisa | Ilvy | LK2 | M |
| Rameder Sylvia | Cookie | LK2 | S |
| Rehberger Ernst | Gracie | LK3 | L |
| Rehberger Ernst | Hera | LK3 | L |
| Reihs Martina | Motte | LK2 | S |
| Reiter Astrid | Miss Fae | LK3 | L |
| Richter Melanie | Tayo | LK2 | M |
| Rissling Diana | Flokati | LK3 | S |
| Rissling Diana | Josie | LK3 | L |
| Rissling Gernot | Fluxi | LK3 | M |
| Rissling Gernot | Shya | LK2 | L |
| Rosenkranz Anton | Gyöngy | LK3 | M |
| Rösner Angela | Degas | LK3 | L |
| Rösner Angela | Jiratu | LK1 | M |
| Rösner Sabrina | Finn | LK2 | L |
| Rösner Sabrina | Oak | LK1 | M |
| Salbaba Regina | Mo | LK1 | L |
| Sandmair Elena | Spiky | Jugend Oldies | M |
| Sattler Petra | Gin fizz | LK2 | L |
| Schaller Franz | Lena | LK1 | M |
| Scheirer Daniela | Balou Sokrates | Oldies | L |
| Scheirer Daniela | Cookie | Oldies | M |
| Scheirer Tim | Balou Sokrates | Jugend Oldies | L |
| Schletz Karolina | Crash | LK2 | L |
| Schletz Nina | Venena | Jugend | S |
| Sebesta Silke | MacGyver | LK2 | L |
| Stefl Isabella | Escalade | LK3 | L |
| Stefl Isabella | Syclone | LK2 | L |
| Steiner Michael | Mina | LK2 | S |
| Stöhr Veronika | Daphy | Oldies | S |
| Stöhr Veronika | Niki | LK2 | L |
| Trimmel Gerti | Zippora | LK3 | L |
| Vadlja Sibila | Ben | LK2 | S |
| Vetr Nadine | Jocker | Oldies | L |
| Wagner Nina | Age | LK1 | S |
| Wagner Nina | Ferry | LK3 | S |
| Wagner Nina | Flyn | LK3 | M |
| Wagner Nina | Grisu | LK3 | S |
| Weiländer Martin | Jacky | LK1 | L |
| Wolf Martina | Ulani | LK3 | M |
| Wunsch Doris | Little Diamond | LK1 | L |
| Young Astrid | Fenja Barbaras Vera | Oldies | S |
| Young Astrid | Goliath | Oldies | S |
| Zach Markus | Aponi Rose | LK2 | L |
| Zehethofer Michelle | Lee | LK2 | L |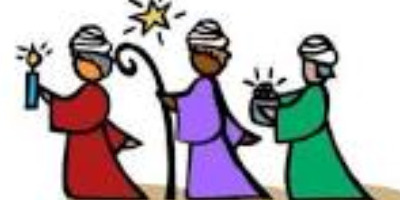 Organizer
ÖRV HSV Baden
turnieranmeldung-oervbaden@drei.at
Zubringerstraße 64, Tribuswinkel, Austria
(Zubringerstraße 64, 2512 Traiskirchen, Austria)
Location
Dog Sport Center - Ebreichsdorf, Ebreichsdorf, Österreich
(Trumauerstraße 1, 2483 Ebreichsdorf, Österreich)
---
Documents
---
Map
---