Österreiche Meisterschaft 2024
---
Series of events
You can switch between all available events.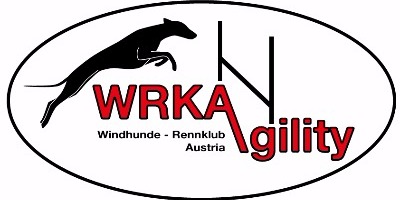 Start / estimated end
09.06.2024 / -
Organizer
WRKA Krenglbach
Area
Agility
Location
Windhunde Rennklub Austria, Achleiten 2, 4631 Achleiten, Österreich
Subscribe start / end
19.11.2023 00:01 / 19.05.2024 23:59
Room / camping reservations
not available
Available runs
A-Lauf: LK1, LK2, Oldies
Jumping: LK1, LK2, Oldies
Current weather (at the location)
mist
0 °C ( -0 °C / 2 °C)
Data: 09:51
A weather forecast is available from 5 days
before the beginning of the event.
Judge
Fried Katharina, Langhans Paul, Nienkemper Udo
Part of a cup
Nein
Prices
There are no prices!
Please contact the organizer.
Please login to dognow to register.
Filter:
Participants accepted: 8
|
not yet accepted: 0
|
waiting list: 0
| Name | Dog | class | class |
| --- | --- | --- | --- |
| Augspurger Anne Katrin | Pinu | LK1 | M |
| Gassner Andrea | Yoshi | LK1 | M |
| Hauer Julia | Speedy | LK2 | S |
| Hufnagl Christoph | Spirou | Oldies | L |
| Paulic Lea | Malika | LK2 | I |
| Schulze Bianca | Fenja | LK1 | M |
| Wagner Nina | Bibi | LK1 | M |
| Wagner Nina | Flyn | Oldies | M |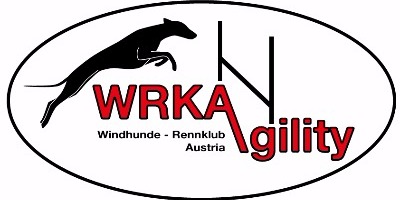 Organizer
WRKA Krenglbach
huberlinge@gmail.com
Achleiten 2, Krenglbach, Österreich
(Achleiten 2, 4631 Achleiten, Österreich)
Location
Windhunde Rennklub Austria, Achleiten 2, 4631 Achleiten, Österreich
(Achleiten 2, 4631 Achleiten, Österreich)
---
Documents
---
Map
---