Stoanakirchna Frühlingsturnier 2023
---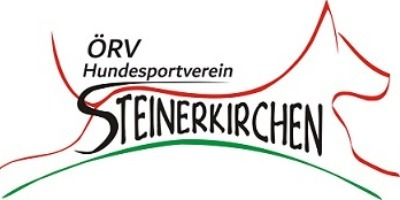 Start / estimated end
29.04.2023 / -
Organizer
ÖRV HSV Steinerkirchen
Area
Agility
Location
Sölling 5, Sölling, Österreich
Subscribe start / end
01.01.2023 00:00 / 23.04.2023 23:59
Room / camping reservations
not available
Available runs
A - Lauf: Alle Leistungsklassen, Jugend, Para
Jumping: Alle Leistungsklassen, Jugend, Para
Weather archive (at the location)
broken clouds
17 °C ( 15 °C / 18 °C)
Description
Meldeliste und Zeitplan werden spätestens zwei Tage vor dem Turnier auf Dognow veröffentlicht.
Tageswertung: Punktewertung nach ÖKV Punkteschlüssel, bei Punktegleichstand entscheidet die höhere Punkteanzahl im A-Lauf
Mit der Meldung erklärt sich der Starter/die Starterin damit einverstanden, dass Fotos und Filmaufnahmen auf der Homepage des ÖRV Steinerkirchen, in den sozialen Netzwerken oder sonstigen Printmedien veröffentlicht werden können. Zusätzlich erklärt sich der Hundeführer bereit, dass im Rahmen dieser Produkte sein Name genannt werden kann.
Erststarter sind herzlich willkommen!
Agilitysportlizenz und gültiger Impfnachweis sind mitzubringen.
Für Schäden jeglicher Art haftet der Hundeführer!
Payment information
Die Bezahlung erfolgt ausschließlich vorab per Überweisung:
Kontodaten
Inhaber: ÖRV HSV Steinerkirchen
IBAN: AT50 3477 0000 0386 0483
Verwendungszweck: Datum, Name des Starters und des Hundes
Sollte man nicht starten können und teilt dies vor Meldeschluss mit, bekommt man sein Startgeld zurück.
Wer verletzungsbedingt nicht starten kann und uns das nach Meldeschluss mitteilt, bekommt sein Startgeld nur nach Vorlage einer Tierarzt- bzw ärztl. Bestätigung zurück.
Die Meldung wird erst nach Eingang der Startgebühr akzeptiert!
Einzahlung der Startgebühr bis spätestens 24. April 2023!
Judge
Kozma Carola
Part of a cup
Nein
Prices
Event(s)
Option
Price
Type
class
Stoanakirchna Frühlingsturnier 2023

22,00
Überweisung (Vorkasse)
LK1, LK2, LK3, Oldies
Stoanakirchna Frühlingsturnier 2023

17,00
Überweisung (Vorkasse)
Jugend, ParA
Results
Please login to dognow to register.
Filter:
Participants accepted: 43
|
not yet accepted: 0
|
waiting list: 0
| Name | Dog | class | class |
| --- | --- | --- | --- |
| Adelsmayr Ilse | Kono | LK1 | L |
| Adelsmayr Ilse | Tula | LK2 | L |
| Dallinger Susanna | Lennox | LK1 | L |
| Eder Stefanie | Finley | LK1 | S |
| Edlmayr Daniela | Jolie | LK2 | L |
| Faschang Manuela | Amy | LK1 | L |
| Feichtinger Yvonne | Levi | LK1 | M |
| Gaigg Barbara | Amy | LK1 | L |
| Germ, MBA Carmen | Nice Surprise | Oldies | M |
| Golser Marina | Gösser | Oldies | S |
| Golser Marina | Stiegl | LK2 | S |
| Graf Manuela | Taki | LK1 | S |
| Grafeneder Martina | Emil | LK1 | S |
| Hagmüller Johann | Davis | LK1 | L |
| Hagmüller Johann | Joker | Oldies | S |
| Hauser Milena | Mala | Jugend | L |
| Hauser Waltraud | Mala | LK1 | L |
| Hinterberger Birgit | Bono | Oldies | M |
| Hofstätter Franz | Maple | LK3 | L |
| Lagler Beatrix | Nomi of Austrian Starlight | LK1 | I |
| Lagler Ben | Balu | LK2 | L |
| Meisel Eduard | Pina | LK2 | M |
| Meisel Eduard | YARA | LK1 | I |
| Pichler Julia | Mailo | LK1 | L |
| Pointner Birgit | Kaylani | LK1 | L |
| Reinbold Diana | Lucy | LK1 | S |
| Safratmüller Katrin | Camaro | LK3 | L |
| Sammereyer Lena | Chester | LK1 | L |
| Sattlecker Anton | Mona | Oldies | L |
| Schaper Sabine | Suki | LK1 | S |
| Schaper Thomas | Felix | LK2 | S |
| Schrank Marion | Twix | LK2 | S |
| Schulze Bianca | Brania | LK2 | L |
| Schünemann Riccarda | Cora | LK1 | I |
| Schwabegger Andrea | Tabaluga | LK3 | S |
| Thanner Walter | Aiko | LK2 | L |
| Thurnberger Ursula | Teddy | LK2 | L |
| Wölflingseder Silke | Emma | LK2 | L |
| Wuppinger Tanja | Eevee | LK3 | L |
| Wuppinger Tanja | Faithy | Oldies | I |
| Zach August | Vasco | LK2 | L |
| Zauner Sarah | Bounty | Oldies | L |
| Zauner Sarah | Nuii of Austrian Starlight | LK1 | I |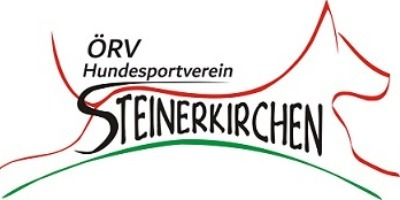 Organizer
ÖRV HSV Steinerkirchen
Franz Hofstätter
0664/6007247110
Sölling 5, 4652 Sölling, Österreich
(Sölling 5, 4652 Sölling, Österreich)
Location
Sölling 5, Sölling, Österreich
(Sölling 5, 4652 Sölling, Österreich)
---
Documents
---
Map
---