WM Endausscheidung
---
Series of events
You can switch between all available events.
dognow Live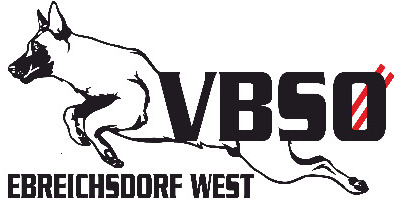 Start / estimated end
22.05.2022 / -
Organizer
VBSÖ Ebreichsdorf-West
Area
Agility
Location
Dog Sport Center - Ebreichsdorf, Trumauer Weg, Ebreichsdorf, Österreich
Subscribe start / end
25.04.2022 08:00 / 13.05.2022 23:59
Room / camping reservations
not available
Available runs
A-Lauf: LK3
Jumping: LK3
Weather archive (at the location)
broken clouds
16 °C ( 13 °C / 18 °C)
Description
Camping nur gegen Voranmeldung unter office@dsc-ebreichsdorf.at möglich!!! Bitte angeben, von wann bis wann und ob auch Strom benötigt wird!

Wohnwagen, Wohnmobil: ohne Strom 10€ pro Nacht und Stellplatz, mit Strom 15€ (bei Bedarf Toilette vorhanden) Barzahlung vor Ort!
!!ACHTUNG HÖCHSTZAHL VON CAMPERN ERREICHT!! keine Anmeldungen mehr möglich.
Payment information
Startgebühr: 40€ für beide Tage
Laut Durchführungsbestimmungen wird die Startgebühr bei der Meldung fällig, sie wird auch bei Abwesenheit nicht rückerstattet.
Überweisung des Meldebetrages an
VBSÖ Ebreichsdorf West AT53 3204 5000 0506 4050
Die Veranstaltung wird von Herrn Fried Hans überwacht!
Judge
Gustke Oliver, Menghini Andrea, Schiltz Rolli
Part of a cup
Nein
Prices
Event(s)
Option
Price
Type
class
WM Endausscheidung Tag 1
WM Endausscheidung Tag 2

40,00
Überweisung (Vorkasse)
LK3
Results
Please login to dognow to register.
Filter:
Participants accepted: 57
|
not yet accepted: 0
|
waiting list: 0
| Name | Dog | class | class |
| --- | --- | --- | --- |
| Berger Thomas | Noobsi | LK3 | S |
| Berndorfer Sabine | Azzy Dizzy | LK3 | S |
| Curin Manuela | Arun | LK3 | L |
| Fenkart Katrin | Muffin | LK3 | M |
| Frick Lisa | Taco | LK3 | L |
| Frick Sonja | Hash | LK3 | S |
| Friesenegger Nadine | Kazumi | LK3 | S |
| Friesenegger Nadine | Seeya | LK3 | S |
| Ganzi Karl Heinz | Crazy | LK3 | L |
| Ganzi Karl Heinz | Hype | LK3 | L |
| Graf Sissy | Asics | LK3 | L |
| Graf Sissy | Cue | LK3 | L |
| Gruber Katharina | Wii | LK3 | L |
| Gschwandtner Helmut | Ace | LK3 | L |
| Hagen Georg | Ivy | LK3 | S |
| Haiderer Oswald | Norman | LK3 | M |
| Hampl Brigitte | Yes | LK3 | L |
| Handl Karin | Paquito | LK3 | M |
| Hauser Sabrina | Layla | LK3 | M |
| Heinzel Lara | Pino | LK3 | L |
| Heitmann Jens | Wish | LK3 | L |
| Herzog Anna | Roxanne | LK3 | S |
| Hierner Sabrina | Lovely Allrounder´s Brave Mexx | LK3 | L |
| Hödl Lea | Rose | LK3 | S |
| Kleinrubatscher Christina | Iggy | LK3 | S |
| Kohl Nadine | Zola | LK3 | M |
| Kühn Pascale | J`Ginga of Austrian Starlight | LK3 | L |
| Kühn Pascale | Kiwi of Austrian Starlight | LK3 | L |
| Lab Alexander | Ebby | LK3 | L |
| Langer Sandra | Iowa | LK3 | S |
| Langer Sandra | Las Vegas | LK3 | L |
| Langreiter Valentina | Five | LK3 | L |
| Langreiter Valentina | Unique | LK3 | L |
| Marxer Sabina | Asti | LK3 | M |
| Mayrhofer Viktoria | Hazy | LK3 | M |
| Nikou Lena | Alice | LK3 | L |
| Nikou Lena | Sorella | LK3 | L |
| Pachler Jürgen | Sly | LK3 | L |
| Paulik Christina | Happy | LK3 | L |
| Paulik Helmut | Kamikaze Kiwi | LK3 | M |
| Pils Gerlinde | Mozart | LK3 | M |
| Posch Reinhard | Ayk | LK3 | L |
| Raschbauer Conni | LeGo | LK3 | S |
| Reinhalter Laura | Ria | LK3 | M |
| Reinhalter Laura | Zookie | LK3 | M |
| Riegler Karin | Kate | LK3 | S |
| Rosen Kristina | Kite | LK3 | L |
| Rosenberger Sophie | Light | LK3 | S |
| Sedlmaier Tamara | You | LK3 | M |
| Seidl Judith | Cayo | LK3 | S |
| Stefl Isabella | Syclone | LK3 | L |
| Stöger Robert | Ghost | LK3 | L |
| Ullrich-Pansi Simone | Babou | LK3 | M |
| Unger Erwin | Dexter | LK3 | M |
| Wöss Christian | Lego | LK3 | L |
| Wöss Julia | Pixie | LK3 | M |
| Zaleschak Stefan | Eska | LK3 | L |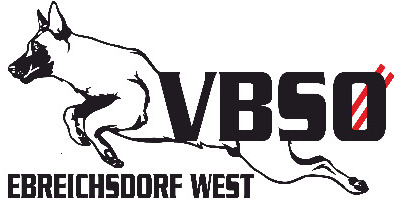 Organizer
VBSÖ Ebreichsdorf-West
ludi61@gmx.at
Dog Sport Center - Ebreichsdorf, Trumauer Str., Ebreichsdorf, Österreich
(Trumauer Str. 1, 2483 Ebreichsdorf, Österreich)
Location
Dog Sport Center - Ebreichsdorf, Trumauer Weg, Ebreichsdorf, Österreich
(Trumauer Weg 1, 2483 Ebreichsdorf, Österreich)
---
Documents
---
Map
---