ROB Prüfung
---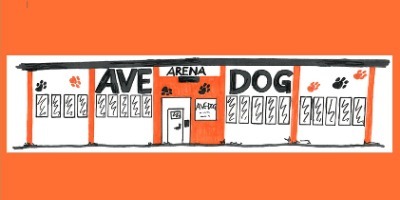 Start / estimated end
28.11.2021 / -
Organizer
HSV FAST & BARKY – ÖCBH
Area
Rally Obedience
Location
AVE-DOG Arena, IZ NÖ-Süd Straße 14, Wiener Neudorf, Österreich
Subscribe start / end
13.10.2021 23:59 / 20.11.2021 23:59
Room / camping reservations
nicht verfügbar
Available runs
RO-Lauf: All power classes
Current weather (at the location)
clear sky
12 °C ( 9 °C / 13 °C)
Data: 18:24
A weather forecast is available from 5 days
before the beginning of the event.
Description
Diese ROB Veranstaltung wird in Zusammenhang mit einer BH_VT Prüfung
Wenn gewünscht werden auch BGH/GH Prüfungen abgehalten. Genaue Einteilung folgt dann mit dem Zeitplan.
Bitte beachtet, dass die Teilnehmeranzahl auch abhängig von den Meldungen in den anderen Bereichen ist. Sobald die max. erlaubte Starteranzahl für einen Richter erreicht ist wird die Meldemöglichkeit ausgesetzt.
Bitte um rechtzeitige Bekanntgaben ob auch ein ROB Leistungsheft benötigt wird. Preis 5,- (Gilt nicht für ÖCBH HSV Fast & Barky Mitglieder)
Hier noch die weiteren Links zur
BH-VT Meldung:
www.dognow.at/app549
BGH/GH Meldung:
www.dognow.at/app548
Bei Fragen stehen wir Euch gerne via Dognow oder per mail: fastandbarky@gmail.com sowie per Tel. +43 646 3149646 zur Verfügung
Ganz liebe Grüße
Euer HSV Fast & Barky ÖCBH und AVE-DOG Team.
Payment information
Liebe Starter, Bestätigung der Meldung erfolgt erst nach Zahlungseingang auf unsere Konto:
Thomas Avender HSV Fast and Barky ÖCBH
IBAN: AT49 1912 0000 5925 2710
BIC: SPBAATWW
Bitte Name/Hund/Veranstaltung angeben
Judge
Kurzbauer Johann
Part of a cup
No
Prices
Event(s)
Option
Price
Type
class
ROB Prüfung

23,00
Überweisung (Vorkasse)
Beginner, RO1, RO2, RO3, Senior
ROB Prüfung

19,00
Überweisung (Vorkasse)
Jugend
ROB Prüfung

From the 2nd dog
19,00
Überweisung (Vorkasse)
Beginner, RO1, RO2, RO3, Senior, Jugend
Please login to dognow to register.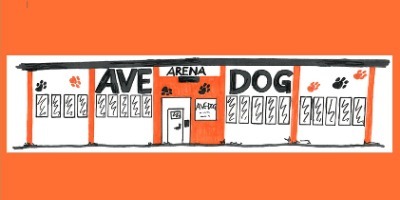 Organizer
HSV FAST & BARKY – ÖCBH
FastAndBarky@gmail.com
August-Greiml-Weg 34, Wien, Österreich
(August-Greiml-Weg 34, 1230 Wien, Österreich)
Location
AVE-DOG Arena, IZ NÖ-Süd Straße 14, Wiener Neudorf, Österreich
(IZ NÖ-Süd Straße 14 Obj. 19, 2355 Wiener Neudorf, Österreich)
---
Documents
---
Map
---