4. Icebear Cup Summer-Edition
---
Series of events
You can switch between all available events.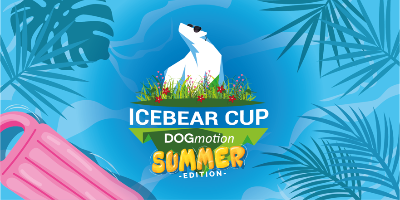 Start / estimated end
09.10.2021 / -
Organizer
ÖRV HSV Union Königstetten
Area
Agility
Location
Hundesportzentrum Dog-Motion, Langenlebarner Straße, Königstetten, Österreich
Subscribe start / end
05.05.2021 00:00 / 01.10.2021 23:59
Room / camping reservations
available
Available runs
A-Lauf: LK1, LK2, LK3, Oldies
Jumping: LK1, LK2, LK3, Oldies
Weather archive (at the location)
clear sky
7 °C ( 5 °C / 10 °C)
Description
Durchführungsbestimmungen analog zum Icebearcup 2020/2021
Payment information
Samstag ODER Sonntag: 22 € (einlangend bis zum jeweiligen Meldeschluss)

Samstag UND Sonntag: 40 € (einlangend bis zum jeweiligen Meldeschluss)

alle vier Wochenenden: 152 € (einlangend bis 04.06.2021)
Bitte die Meldegebühr auf folgendes Konto überweisen:

Dog-Motion GmbH,
IBAN: AT65 3258 5000 0850 5216, BIC: RLNWATWWOBG

(Turnierdatum, Name, Hundename angeben)

Bei einer Abmeldung kann der Starter selbst für Ersatz sorgen. Nach Meldeschluss zum jeweiligen Turnier wird die Meldegebühr nicht rückerstattet. 
Bei Vorauszahlung aller vier Wochenenden ist eine Rückerstattung des Startgelds nur bis zur Differenz zum Normalpreis, im Krankheits- oder Verletzungsfall möglich.
Die Meldung wird erst nach Zahlungseingang bestätigt!
Starter aus dem Ausland können im Falle hoher Überweisungsgebühren auf Anfrage auch gerne in Bar bezahlen.
Judge
Herendy Veronika, Stefl Isabella
Part of a cup
Yes, part of Icebear Cup Summer-Edition
Prices
There are no prices!
Please contact the organizer.
Results
Please login to dognow to register.
All events of this cup
Filter:
Participants accepted: 68
|
not yet accepted: 0
|
waiting list: 0
| Name | Dog | class | class |
| --- | --- | --- | --- |
| Aichinger Carina | Malou | LK3 | L |
| Aichinger Carina | Miley | LK1 | L |
| Baláková Lucie | Beka | LK3 | L |
| Baltarowicz Sabrina | Nino | LK3 | M |
| Bellingrath-Türscherl Marion | Grietje | LK3 | L |
| Blake Bianca | Jaxx | LK1 | M |
| Brandl Angelika | Bizkit | LK2 | M |
| Brandl Angelika | Malou | LK3 | M |
| Cadek Peter | Lila | LK1 | M |
| Cadek Peter | Timo | LK1 | L |
| Demml Silvia | Bailys | LK1 | S |
| Dippold René | Bonny | LK1 | L |
| Dippold René | Lewis | LK2 | L |
| Ericson Anita | Nanni | LK3 | L |
| Feldkirchner Christina | Annie | LK1 | L |
| Fenzl Barbara | Pina | LK3 | M |
| Fiegl Andrea | Carlo | LK2 | L |
| Fischer Sonja | Clair | LK1 | L |
| Früh Sonja | Emma | LK1 | L |
| Großschmidt Andrea | Spotify | LK1 | L |
| Gutlederer Maria | Dion Rollis de Luxe | LK2 | S |
| Gutlederer Maria | Grace-Shoshana Rollis de Luxe | LK1 | S |
| Hampl Brigitte | Yes | LK3 | L |
| Hanzl Katharina | Elisa | LK2 | S |
| Hanzl Katharina | Emino | LK1 | S |
| Hirsch Angelika | Sammie | LK1 | L |
| Kastner Astrid | Amazing Amy | Oldies | L |
| Kleindel Maria | BACO | LK2 | S |
| Klomser Sonja | Bree | LK1 | L |
| Kormann Albert | Malin | Oldies | L |
| Kormann Albert | MEXX | LK1 | L |
| Krivka Michaela | Betty | Oldies | S |
| Krivka Michaela | Pippilotta | LK3 | M |
| Kurka Gerhard | Elli | Oldies | L |
| Löffelmann Elisabeth | Ginger | LK2 | S |
| Minihold Nicole | Imp | LK2 | L |
| Mladek Eva | Cap | LK2 | L |
| Mladek Sonja | Elvis | LK3 | L |
| Mladek Sonja | Trigger | LK3 | L |
| Nikou Lena | Alice | LK3 | L |
| Nikou Lena | Sorella | LK3 | L |
| Passecker Regina | MO | LK2 | L |
| Paulik Christina | Happy | LK3 | L |
| Paulik Helmut | Gchiquita Banana of Austrian Diamonds | LK2 | L |
| Paulik Helmut | Kamikaze Kiwi | LK3 | M |
| Pawel Markus | Bae | LK1 | L |
| Pichler Susanne | Fox | LK1 | M |
| Poindl Uschi | Letty | LK3 | M |
| Rehberger Ernst | Gracie | LK3 | L |
| Riegler Karin | Faye | LK3 | S |
| Riegler Karin | Kate | LK3 | S |
| Riha Brigitte | Dancing Queen "Queeny" | LK3 | M |
| Ringer Claudia | Cosmo | LK3 | M |
| Ringer Claudia | Sky | LK3 | S |
| Roswald Melanie | Elly | LK1 | S |
| Schäfer Doris | Zookie | LK3 | S |
| Schaider Brigitte | Asterix | LK1 | L |
| Stangl Ullrike | Dunni | LK1 | S |
| Stangl Ullrike | Manni | LK3 | L |
| Stöger Robert | Ghost | LK3 | L |
| Stückler Martina | Bentley | LK1 | L |
| Tesar Lisa-Marie | Buddy | LK3 | L |
| Tesar Lisa-Marie | Luke | LK1 | L |
| Veizer Josef | Mogli | LK3 | L |
| Veizer Josef | Sam | Oldies | L |
| Vrchotka Othmar | Chocko | LK3 | L |
| Wabnigg Renate | Emma | LK3 | M |
| Wabnigg Renate | Sweety | LK2 | S |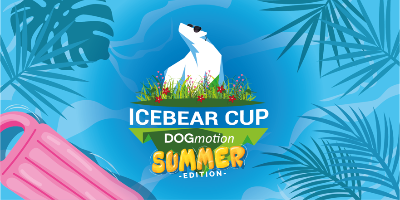 Organizer
ÖRV HSV Union Königstetten
info@dog-motion.at
Hundesportzentrum Dog-Motion, Gemeinde Königstetten, Österreich
(Niederösterreich, 3433, Österreich)
Location
Hundesportzentrum Dog-Motion, Langenlebarner Straße, Königstetten, Österreich
---
Documents
---
Map
---