4. DOGmotion Icebear Cup 20/21
---
Series of events
You can switch between all available events.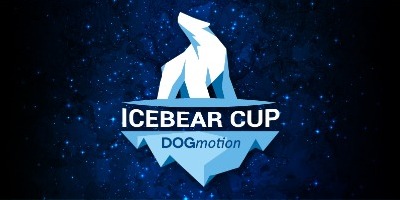 Start / estimated end
06.03.2021 / -
Organizer
ÖRV HSV Union Königstetten
Area
Agility
Location
Hundesportzentrum Dog-Motion, Österreich
Subscribe start / end
01.08.2020 00:00 / 26.02.2021 23:59
Room / camping reservations
available
Available runs
A-Lauf: LK1, LK2, LK3, Oldies
Jumping: LK1, LK2, LK3, Oldies
Weather archive (at the location)
clear sky
5 °C ( 5 °C / 5 °C)
Payment information
Samstag ODER Sonntag: 22 € (einlangend bis zum jeweiligen Meldeschluss)

Samstag UND Sonntag: 40 € (einlangend bis zum jeweiligen Meldeschluss)

alle vier Wochenenden: 152 € (einlangend bis 30.10.2020)
Bitte die Meldegebühr auf folgendes Konto überweisen:

Dog-Motion GmbH,
IBAN: AT65 3258 5000 0850 5216, BIC: RLNWATWWOBG

(Turnierdatum, Name, Hundename angeben)

Bei einer Abmeldung kann der Starter selbst für Ersatz sorgen. Nach Meldeschluss zum jeweiligen Turnier wird die Meldegebühr nicht rückerstattet. 
Bei Vorauszahlung aller vier Wochenenden ist eine Rückerstattung des Startgelds nur bis zur Differenz zum Normalpreis, im Krankheits- oder Verletzungsfall möglich.
Die Meldung wird erst nach Zahlungseingang bestätigt!
Starter aus dem Ausland können im Falle hoher Überweisungsgebühren auf Anfrage auch gerne in Bar bezahlen.
Judge
Beitl Alexander, Brandl Angelika
Part of a cup
Yes, part of DOGmotion Icebaer Cup 20/21
Prices
There are no prices!
Please contact the organizer.
Results
Please login to dognow to register.
All events of this cup
Filter:
Participants accepted: 10
|
not yet accepted: 142
|
waiting list: 0
| Name | Dog | class | class |
| --- | --- | --- | --- |
| Demml Silvia | Bailys | LK1 | S |
| Hampl Brigitte | Yes | LK3 | L |
| Heinzel Markus | Bandit | LK2 | L |
| Mauritsch Gloria | Limit | LK1 | L |
| Minihold Nicole | Imp | LK2 | L |
| Minihold Nicole | Ink | LK2 | L |
| Mlaker Renate | Buddy | LK2 | L |
| Reihs Martina | Mina | LK1 | S |
| Reihs Martina | Motte | Oldies | S |
| Stangl Ullrike | Manni | LK3 | L |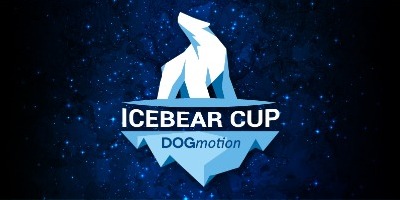 Organizer
ÖRV HSV Union Königstetten
info@dog-motion.at
Hundesportzentrum Dog-Motion, Gemeinde Königstetten, Österreich
(Niederösterreich, 3433, Österreich)
Location
Hundesportzentrum Dog-Motion, Österreich
---
Documents
---
Map
---