American Night
---
dognow Live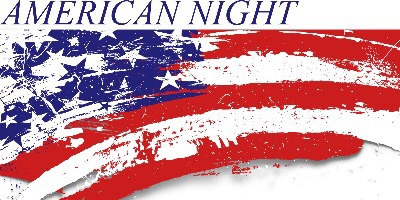 Start / estimated end
30.06.2018 / -
Organizer
ÖRV HSV Union Königstetten
Area
Agility
Location
Hundesportzentrum Dog-Motion, Gemeinde Königstetten, Österreich
Subscribe start / end
29.01.2018 08:00 / 22.06.2018 23:29
Room / camping reservations
available
Available runs
Indoor: 2 A-Läufe in den Leisungsklassen 1-3 + Oldies
zeitgleich Outdoor: Tunneling
im Anschluss bei Flutlicht: Tunneling Finale im American Mode
Weather archive (at the location)
clear sky
20 °C ( 19 °C / 21 °C)
Payment information
Bei Auswahl der Helferoption reduziert sich das Startgeld um 2€. Bitte in diesem Fall entsprechend weniger überweisen.
Die Meldegebühr bitte auf folgendes Konto überweisen: Dog-Motion GmbH,
IBAN: AT65 3258 5000 0850 5216, BIC: RLNWATWWOBG
(Turnierdatum, Name, Hundename angeben)
Die Meldung wird erst nach Zahlungseingang bestätigt. Der Betrag wird
bei einer Abmeldung nach Meldeschluss nicht rückerstattet.
Judge
Hauser Fritz, Hüttner Erich
Part of a cup
Nein
Prices
Event(s)
Option
Price
Type
class
American Night

20,00
Überweisung (Vorkasse)
LK1, LK2, LK3, Oldies
Results
Please login to dognow to register.
Filter:
Participants accepted: 81
|
not yet accepted: 0
|
waiting list: 0
| Name | Dog | class | class |
| --- | --- | --- | --- |
| Aigelsreiter Tatjana | Chester | Oldies | M |
| Aigelsreiter Tatjana | Galileo | LK3 | S |
| Assem Stephan | DeeDee | LK3 | L |
| Barth Daniela | Dió | LK2 | L |
| Barth Daniela | Holli | LK3 | M |
| Bellingrath-Türscherl Marion | Grietje | LK1 | L |
| Berndorfer Sabine | Azzy Dizzy | LK3 | S |
| Berndorfer Sabine | Cooper | LK2 | M |
| Brenner Verena | Joey | LK2 | L |
| Brenner Verena | Marley | LK2 | L |
| Bruckmüller Doris | LIV | LK3 | S |
| Bytyci Susanna | Allegro | LK2 | L |
| Calisir-Furian Fatma | Delta | LK2 | L |
| Comandella Romana | Simba | LK2 | M |
| Curin Manuela | Arun | LK3 | L |
| Curin Manuela | Exa | LK3 | L |
| Dolezal Tanja | Lisa | LK2 | M |
| Dornstädter Karin | Indira | LK1 | L |
| Dornstädter Karin | Saphira | LK1 | L |
| Duda Christian | Xena | LK1 | L |
| Fiegl Andrea | Carlo | LK1 | L |
| Fitzthum Elisabeth | Kodiak | LK3 | L |
| Fitzthum Elisabeth | Yukon | LK1 | M |
| Früh Sonja | Emma | LK1 | L |
| Ganzi Karl Heinz | Crazy | LK1 | L |
| Ganzi Karl Heinz | Hype | LK3 | L |
| Gemeiner Leopold | Arista | Oldies | L |
| Glaser Gabi | Chi | LK2 | L |
| Großschmidt Andrea | Roxy | LK2 | L |
| Gruber Sonja | Bronja | LK1 | L |
| Gutlederer Maria | Nikita-Nuri of Elltseya Toy | LK1 | S |
| Hauer Sarolta | Nitro | LK2 | L |
| Hauer Sarolta | Popeye | LK3 | L |
| Hentrup Marleen | Lucky Aramis | LK2 | L |
| Hilmbauer Patrizia | Let's talk about enjoy Raider | LK2 | L |
| Hilmbauer Paulina | Jelly-bean | Oldies | L |
| Hüppe Bernd | Balu | LK3 | L |
| Karsai Elisabeth | Soy | LK2 | L |
| Klaubauf Christian | Ally | LK1 | L |
| Klaubauf Christian | Leila | LK3 | M |
| Kowatsch Katharina | Enny | LK1 | M |
| Kowatsch Katharina | Nicki | LK2 | S |
| Kowatsch Kornelia | Quinny | LK2 | S |
| Krammer Nina | Rango | LK1 | L |
| Langer Nicole | Joy | LK3 | L |
| Langer Sandra | Denver | LK3 | L |
| Lehnert Alexandra | Blink | LK1 | L |
| Löffelmann Elisabeth | Apple Aisha | LK1 | S |
| Löffelmann Jona | Excellent Choice Shooting Star | LK3 | S |
| Marouschek Edeltraud | Mazy | Oldies | L |
| Michalko Kathrin | Cookie | LK2 | L |
| Michalko Kathrin | Nora | Oldies | L |
| Mladek Eva | Amber | LK3 | L |
| Mock Michelle | Jackson | LK1 | L |
| Mock Michelle | Marley | LK1 | S |
| Nikou Lena | Alice | LK3 | L |
| Nikou Lena | Sorella | LK1 | L |
| Novak Susanne | Sio | LK1 | S |
| Paulik Christina | Funny Girl | LK3 | L |
| Paulik Helmut | Kamikaze Kiwi | LK3 | M |
| Pillwein Stefanie | Benny | LK3 | L |
| Pisa Caroline | Sam | LK3 | S |
| Plobner Michaela | Lea | LK1 | L |
| Riegler Karin | Kate | LK3 | S |
| Rosner Stefan | Mery | LK1 | S |
| Schäffel Manuela | Choice | LK3 | S |
| Schäffel Manuela | Shmoo | LK3 | S |
| Schletz Karolina | Crash | LK3 | L |
| Schletz Nina | Venena | LK1 | S |
| Schubert Denise | Barbarix | LK2 | L |
| Veizer Josef | Sam | LK3 | L |
| Vratny Caroline | One Dream | LK2 | L |
| Wagner Nina | Age | LK2 | S |
| Wagner Nina | Ferry | LK3 | S |
| Wagner Nina | Flyn | LK3 | M |
| Wagner Nina | Grisu | LK3 | S |
| Wagner Nina | Nora | LK1 | S |
| Wegscheider Bianca | Spike | Oldies | S |
| Wienerroither Lydia | Emma | LK1 | L |
| Wittrich Yvonne | Ix | LK1 | L |
| Zöchling Philipp | Lea | LK1 | L |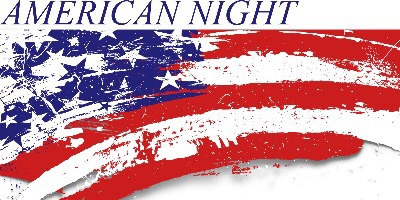 Organizer
ÖRV HSV Union Königstetten
info@dog-motion.at
Hundesportzentrum Dog-Motion, Gemeinde Königstetten, Österreich
(Niederösterreich, 3433, Österreich)
Location
Hundesportzentrum Dog-Motion, Gemeinde Königstetten, Österreich
---
Documents
---
Map
---