Harzbergturnier
---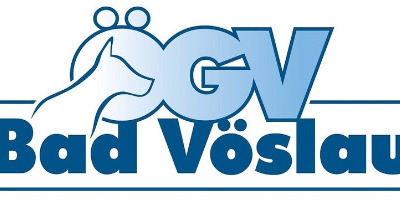 Start / estimated end
15.10.2016 / -
Organizer
ÖGV Bad Vöslau
Area
Agility
Location
ÖGV Bad Vöslau
Subscribe start / end
/ 08.10.2016
Room / camping reservations
not available
Available runs
A-Lauf: LK1, LK2, LK3, Oldies
Open A-Lauf: LK1, LK2, LK3, Oldies
Open Jumping: LK1, LK2, LK3, Oldies
Weather data (at the location)
Unfortunately, there are no weather data available for this event.

Description
A-Lauf und J-Lauf open in Klassen gewertet (LK1, LK2, LK3, LK-Oldies)
A-Lauf und J-Lauf werden zusammengezählt (Punktesystem wie ÖGV Cup)
Harzbergfinallauf: A-Lauf open (die ersten fünf jeder LK bzw. Größenklasse)
Payment information
Die Startgebühr ist bis spätestens 8.10.2016 auf das Konto der Wr. Neustädter Sparkasse, BIC WINSATZWNXXX, IBAN: AT77 20267030 0000 2455 zu überweisen.
€ 18,--, ab zweiten Hund € 15,--.
Judge
Steppan Gabi, Dr.
Part of a cup
Nein
Prices
: € 18,-- für ersten Hund, ab zweiten Hund jeweils € 15,-- (Überweisung) payment reference: Wr. Neustädter Sparkasse, IBAN AT77 20267030 0000 2455
Results
Please login to dognow to register.
Filter:
Participants accepted: 106
|
not yet accepted: 0
|
waiting list: 0
| Name | Dog | class | class |
| --- | --- | --- | --- |
| Amann Marina | Ophelia | LK1 | M |
| Artner Eva | Inka | LK1 | L |
| Augspurger Anne Katrin | Fenja | LK3 | M |
| Balber Stephanie | Kratos | LK3 | L |
| Bedi Orsolya | Chili | LK3 | M |
| Bedi Orsolya | Mia | LK1 | S |
| Beyer Sabine | Buffy | LK2 | L |
| Beyer Vanessa Michelle | Joy | LK1 | L |
| Blatt Birgit | Fanni | LK2 | L |
| Braunfuchs Sibylle | Suki | LK2 | L |
| Brezovits Bettina | Mary Lee | LK2 | S |
| Brezovits Bettina | Sammy | Oldies | S |
| Buchberger Lilli | Shakira | Oldies | L |
| Chvatlinsky Andrea | Archie | LK2 | S |
| Costa Angelo | Aibell | LK3 | M |
| Djenge Erwin | Ice | LK2 | L |
| Djenge Jessica | Ilvy | LK2 | L |
| Djenge Jessica | Mira | LK2 | L |
| Dokulil Bettina | Chester | Oldies | L |
| Dokulil Bettina | Jessy | LK1 | L |
| Dokulil Harald | Jimmy | Oldies | L |
| Dokulil Norbert | Anteros | LK1 | L |
| Dolezal Tanja | Lisa | LK1 | M |
| Enichlmair Claudia | Finley | LK2 | L |
| Ericson Anita | Nanni | LK2 | L |
| Fehr Bettina | Charlie | LK1 | L |
| Franz Sabine | Nils | LK1 | L |
| Fugger Marina | Echion | LK3 | L |
| Fürtinger Eva | Lana | LK2 | M |
| Gaal Barbara | Magic | Oldies | M |
| Gaal Barbara | Nico | LK1 | L |
| Granofszky Christine | Lexi | LK3 | M |
| Gruidl Gisela | Amy | Oldies | L |
| Hamscha Sabine | Luke | LK2 | L |
| Handler Robert | Ace | LK1 | L |
| Handler Robert | Dell | LK3 | L |
| Haßler Josef | Ronia | LK2 | L |
| Heinzel Lara | Nick | LK3 | L |
| Hellrigl Andrea | Easy | Oldies | M |
| Hlavacek Waltraud | Bambi | LK3 | L |
| Hlavacek Waltraud | Lilli-Fee | LK2 | S |
| Hofeneder Roland | Gee | LK2 | L |
| Hofeneder Roland | Ice | LK3 | L |
| Hofeneder Roland | Jade | LK3 | L |
| Hofeneder Roland | Velvet | LK3 | L |
| Höher Martina | Honey | LK1 | M |
| Holl Guenter | Duffy | Oldies | L |
| Horvath Birgit | Lani | LK1 | M |
| Horvath Birgit | Lilly | LK2 | M |
| Horvath Birgit | Wuzzi | Oldies | M |
| Horvath Claudia | KY | Oldies | L |
| Horvath Claudia | Sienna | LK3 | L |
| Horvath Philipp | Callieway Alaba Four Motion | LK2 | L |
| Horvath Rudolf | Atanua | LK3 | L |
| Horvath Rudolf | Beauty | Oldies | L |
| Horvath Sandra | Luna | Oldies | L |
| Kahr Manuela | Bakira | LK2 | S |
| Kalenda Ingrid | Daisy | LK2 | M |
| Kälin Ewald | Aston-Martin | LK2 | L |
| Kälin Ewald | Callie | LK2 | L |
| Kassarnig Margit | Queen | LK1 | S |
| Kerzendorfer Elisabeth | Barnie | LK1 | S |
| Kerzendorfer Elisabeth | Kennedy | LK3 | M |
| Knoll Bettina | Cody | Oldies | L |
| Kochauf Horst | Alice | LK2 | L |
| Kozma Klaudia | Tinkerbell | LK1 | S |
| Kozma Klaudia | Najsi | LK2 | L |
| Kreuz Brigitte | Jacky | Oldies | L |
| Kurka Gerhard | Elli | LK2 | L |
| Lindner Elfriede | Charly | LK1 | L |
| Lovass Lara | Elko | LK1 | L |
| Ludwig Thomas | Finni | LK3 | L |
| Ludwig Thomas | Lio | LK3 | M |
| Ludwig Uschi | Noah | LK1 | L |
| Ludwig Vanessa | Twix | Oldies | L |
| Lugsteiner Eva | Piri | LK1 | L |
| Lunzer Nicole | Jessy | LK2 | M |
| Lunzer Nicole | Unico | LK1 | M |
| Mischling Elean | Leni | LK3 | L |
| Mischling Elean | Neela | Oldies | L |
| Nikou Lena | Alice | LK2 | L |
| Nikou Lena | Cupcake | LK3 | S |
| Palla Lisa | Dana | LK3 | M |
| Pechter Barbara | Charlie Brown | LK3 | M |
| Pechter Barbara | Fritzi | LK2 | S |
| Pils Gerlinde | Mozart | LK1 | M |
| Posset Sabrina | Nala | LK3 | L |
| Rass Franz | "Aramis" Greg | LK2 | L |
| Reihs Martina | Motte | LK2 | S |
| Richter Melanie | JOHNNY WALKER OF SUMMERGARDEN - Tayo | LK1 | M |
| Riegler Wolfgang | Arthur | LK3 | M |
| Ruzicska Martina | Nera | LK2 | L |
| Salbaba Regina | Mo | LK1 | L |
| Scheirer Daniela | Balou Sokrates | Oldies | L |
| Scheirer Daniela | Cookie | Oldies | M |
| Schneiberg Sabine | Fanny | LK2 | M |
| Schneiberg Sabine | Stacy | LK1 | L |
| Schwarzmann Susanne | JoJo | LK3 | L |
| Slanitz Adel | Moyra | LK3 | L |
| Slanitz Adel | Skippy | LK2 | L |
| Stangl Ullrike | Flamme | Oldies | L |
| Stangl Ullrike | Jolie | LK2 | M |
| Stöhr Heike | Cleo | LK2 | L |
| Summer Peter | Rose | LK2 | L |
| Zaglmann Karin | Tiny | LK2 | M |
| Zehethofer Michelle | Lee | LK1 | L |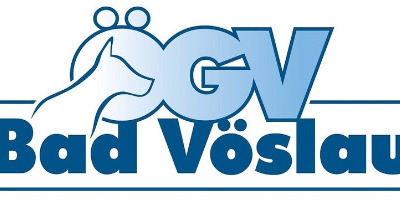 Organizer
ÖGV Bad Vöslau
kontakt@oegv-badvoeslau.at
Flugfeldstraße, Bad Vöslau, Österreich
(Flugfeldstraße, 2540 Bad Vöslau, Österreich)
Location
ÖGV Bad Vöslau
---
Documents
---
Map
---