Double A-Touch Oktober
---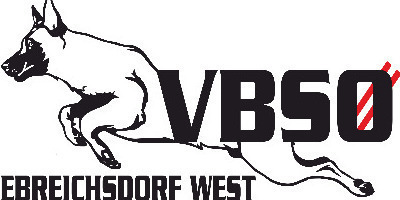 Start / estimated end
07.10.2023 / -
Organizer
VBSÖ Ebreichsdorf-West
Area
Agility
Location
Dog Sport Center - Ebreichsdorf, Trumauer Weg, Ebreichsdorf, Österreich
Subscribe start / end
04.09.2023 00:00 / 29.09.2023 23:59
Room / camping reservations
not available
Available runs
A-Lauf: LK1, LK2
Current weather (at the location)
broken clouds
14 °C ( 12 °C / 17 °C)
Data: 08:11
A weather forecast is available from 5 days
before the beginning of the event.
Description
Wir bieten 2x A-Läufe für Starter der LK1 und LK2.
Aufgrund des Agility Reglements ist die Starterzahl dieses Events auf max. 50 Teilnehmer limitiert!
Payment information
Die Meldegebühr ist bis spätestens 29.09.2023 (einlangend auf dem Konto des VBSÖ Ebreichsdorf West!) zu bezahlen.
Bitte um rechtzeitige Überweisung auf folgendes Konto:
VBSÖ Ebreichsdorf West
IBAN: AT53 3204 5000 0506 4050
Verwendungszweck: Turniername+Name+Hund
Bei einer Abmeldung nach Meldeschluss wird die Startgebühr nicht rückerstattet! Der Teilnehmer kann jedoch selbständig für Ersatz sorgen.
Judge
Hauser Fritz
Part of a cup
Nein
Prices
Event(s)
Option
Price
Type
class
Double A-Touch Oktober

20,00
Überweisung (Vorkasse)
LK1, LK2
Please login to dognow to register.
Filter:
Participants accepted: 32
|
not yet accepted: 15
|
waiting list: 0
| Name | Dog | class | class |
| --- | --- | --- | --- |
| Arnauer Lea | Lina | LK1 | I |
| Bellingrath-Türscherl Marion | Anton | LK1 | L |
| Bellingrath-Türscherl Marion | Anup | LK2 | L |
| Benesch Jürgen | Aria | LK2 | L |
| Berndorfer Sabine | Damaris | LK2 | S |
| Buchholzer Kerstin | Averna | LK2 | L |
| Erlach Monika | Nala | LK1 | L |
| Gibler Patrick | Bia | LK1 | L |
| Hainzl Kathrin | Boh | LK1 | L |
| Hlavacek Waltraud | Budi | LK2 | S |
| Hlavacek Waltraud | Leeloo | LK1 | S |
| Höchsmann Claudia | Aika | LK2 | L |
| Kastner Astrid | Alisha | LK1 | I |
| Kollmann Janine | Mexx | LK1 | L |
| Kroboth Manuela | Nena | LK2 | I |
| Kurka Gerhard | Enid | LK1 | L |
| Langegger Lisa | Serena | LK1 | M |
| Lichtenauer Karl | Guinness | LK1 | M |
| Ludwig Verena | Minja | LK1 | L |
| Michalski Michaela | Moya | LK1 | L |
| Mösinger Manfred | Alice | LK2 | L |
| Paßecker Pia | Just Perfect Ylvie | LK2 | L |
| Passecker Regina | Wuk | LK1 | L |
| Pils Gerlinde | Willy | LK1 | M |
| Prohaska Margit | Lam-po | LK1 | I |
| Rehberger Ernst | Alexa | LK1 | L |
| Schauhuber Hermann | Anny | LK1 | L |
| Schauhuber Hermann | Beevy | LK2 | I |
| Schratt Leo | Leyla | LK2 | L |
| Steiner Sara | Finn | LK1 | M |
| Steiner Sara | Surprise | LK1 | S |
| Wirth Ursula | Finlay | LK1 | M |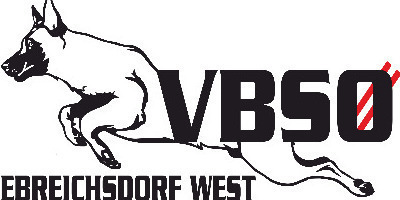 Organizer
VBSÖ Ebreichsdorf-West
vbsoe.ebreichsdorf.west@gmail.com
Dog Sport Center - Ebreichsdorf, Trumauer Weg, Ebreichsdorf, Österreich
(Trumauer Weg 1, 2483 Ebreichsdorf, Österreich)
Location
Dog Sport Center - Ebreichsdorf, Trumauer Weg, Ebreichsdorf, Österreich
(Trumauer Weg 1, 2483 Ebreichsdorf, Österreich)
---
Documents
---
Map
---