WM Supportturnier
---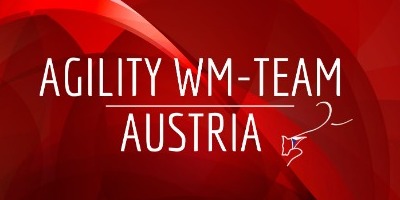 Start / estimated end
05.08.2023 / -
Organizer
ÖRV HSV Pottendorf
Area
Agility
Location
Pottendorf, Österreich
Subscribe start / end
06.06.2023 08:00 / 28.07.2023 23:00
Room / camping reservations
not available
Available runs
A-Lauf: LK1, LK2, LK3, Oldies
Jumping: LK1, LK2, LK3, Oldies
Weather archive (at the location)
overcast clouds
16 °C ( 15 °C / 17 °C)
Payment information
Bitte Lizenzkarte und Impfpass mitbringen
Vorab per Überweisung an
ÖRV Pottendorf
IBAN: AT45 4300 0464 9399 3003
Verwendungszweck: Nachname, Hundename
Zahlungsfrist: Meldeschluss
Die Anmeldung wird nach Einlangen der Startgebühr bestätigt. Die Startgebühr wird bei Abmeldung nach dem jeweiligen Meldeschluss nicht rückerstattet.
Judge
Frick Lisa, Fried Katharina
Part of a cup
Nein
Prices
Event(s)
Option
Price
Type
class
WM Supportturnier

20,00
Überweisung (Vorkasse)
LK1, LK2, LK3, Oldies
Results
Please login to dognow to register.
Filter:
Participants accepted: 89
|
not yet accepted: 12
|
waiting list: 0
| Name | Dog | class | class |
| --- | --- | --- | --- |
| Absenger Hannah | Venice | LK1 | L |
| Absenger Hannah | Yakima | LK3 | S |
| Aichholzer Sarah | Sugar | LK3 | S |
| Allmer Marie | Groot | LK1 | L |
| Amberger Barbara | Shelby GT | LK3 | M |
| Angerer Andreas | Cido | LK3 | L |
| Angerer Andreas | Lucifer | LK2 | L |
| Angerer Katharina | Linus | LK3 | I |
| Angerer Katharina | Wanda | LK3 | I |
| Assem Stephan | Polly | LK1 | I |
| Bangerl Sophia | Liam | LK1 | M |
| Berndorfer Sabine | Cooper | LK3 | M |
| Berndorfer Sabine | Damaris | LK2 | S |
| Berndorfer Sabine | Funky Beats | LK3 | S |
| Boigner Angelika | Lina | LK3 | S |
| Boigner Angelika | Soey | LK3 | M |
| Brinkmann Birgit | Louie | LK3 | S |
| Brinkmann Birgit | Zazu | LK3 | S |
| Brunner Lisa | Liam | LK3 | S |
| Buza Eniko | Misty Highland Humvee | LK2 | L |
| Erlach Monika | Nala | LK1 | L |
| Frick Sonja | Hash | LK3 | S |
| Frühwirth Viki | Rosita | LK1 | L |
| Fürtinger Eva | Lana | LK3 | M |
| Fürtinger Eva | Nacho | LK3 | M |
| Hampl Brigitte | Tim | LK3 | L |
| Hampl Brigitte | Yes | LK3 | I |
| Heinzel Lara | Miyu | LK2 | L |
| Heinzel Markus | Bandit | LK3 | L |
| Hirschhofer Viola | Lenny | LK3 | L |
| Hofmann Helga | Elmoji | LK2 | S |
| Jantschgi Anna | Honey | LK3 | S |
| Jantschgi Anna | Tequila | LK3 | M |
| Kalenda Ingrid | Daisy | Oldies | M |
| Karaba Rebekka | Bibi | LK2 | M |
| Klomser Helmut | Faye | LK3 | L |
| Klomser Helmut | Ria | LK1 | L |
| Klomser Sonja | Bree | LK3 | L |
| Kohl Nadine | Quinn | LK3 | I |
| Kohl Nadine | Zola | LK3 | M |
| Kramer Gerhard | Querido | LK1 | M |
| Kränzl Sabrina | Dean | LK3 | L |
| Langegger Lisa | Serena | LK1 | M |
| Langer Sandra | Denver | Oldies | L |
| Langer Sandra | Iowa | LK3 | S |
| Langer Sandra | Las Vegas | LK3 | I |
| Lichtenauer Karl | Guinness | LK1 | M |
| Ludwig Vanessa | Voice | LK3 | L |
| Mandl-Mösinger Helene | Aragon | LK3 | L |
| Mandl-Mösinger Helene | Gin | LK3 | L |
| Mandl-Mösinger Helene | Ro | LK3 | L |
| Maur Caroline | Ilvy | LK1 | L |
| Mösinger Manfred | Alice | LK2 | L |
| Nikou Lena | Anima | LK2 | L |
| Nikou Lena | Sorella | LK3 | L |
| Paulik Christina | Funny Girl | Oldies | I |
| Paulik Christina | Happy | LK3 | I |
| Paulik Helmut | Gchiquita Banana of Austrian Diamonds | LK3 | I |
| Paulik Helmut | Kamikaze Kiwi | LK3 | M |
| Perci Sonja | Skye | LK1 | L |
| Pöllmann Thomas | Mylo | LK2 | L |
| Prinz Hannah | Abby | LK3 | S |
| Prinz Hannah | Dali | LK2 | S |
| Puhl Markus | Luna | LK2 | S |
| Puhl Markus | Stella | LK1 | M |
| Raggautz Andreas | Isla | LK3 | M |
| Raggautz Lisa | Lilly | LK1 | S |
| Raschbauer Conni | LeGo | LK3 | S |
| Raschbauer Conni | Play | LK3 | S |
| Roscher Marjeta | Ita | LK3 | M |
| Roscher Marjeta | Kiyomi | LK3 | M |
| Roscher Marjeta | Vicky | LK3 | I |
| Rösner Sabrina | Oak | LK3 | M |
| Sahin Laura | Pepper | LK3 | I |
| Sedlmaier Tamara | Bonny | LK1 | S |
| Sedlmaier Tamara | Sam | LK2 | S |
| Sedlmaier Tamara | You | LK3 | M |
| Selinger Marina | Ice Touch | LK1 | M |
| Selinger Marina | Mr. Nash | LK3 | M |
| Selinger Marina | Viva | LK3 | S |
| Spannlang Christina | Jamie | LK1 | L |
| Stangl Ullrike | Dunni | LK2 | S |
| Steiner Sara | Finn | LK1 | M |
| Steiner Sara | Surprise | LK1 | S |
| Sturm Jacqueline | Ela | LK3 | M |
| Tesar Lisa-Marie | Buddy | Oldies | L |
| Tesar Lisa-Marie | Luke | LK3 | L |
| Weinmesser Tanja | Kiss | LK2 | S |
| Wittrich Jennifer | Crazy | LK1 | S |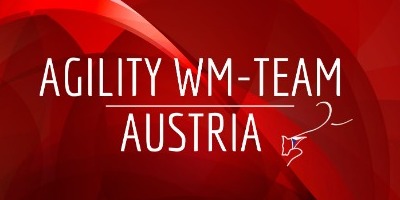 Organizer
ÖRV HSV Pottendorf
verein@oerv-pottendorf.com
Industriestraße 1, Pottendorf, Österreich
(Industriestraße 1, 2486 Pottendorf, Österreich)
Location
Pottendorf, Österreich
(2486 Pottendorf, Österreich)
---
Documents
---
Map
---