DOGtoberfest 2022
---
dognow Live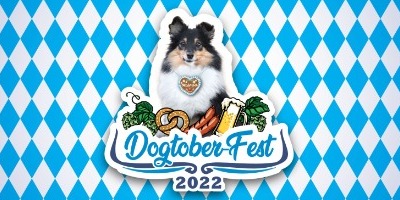 Start / estimated end
29.10.2022 / -
Organizer
ÖRV HSV Union Königstetten
Area
Agility
Location
Hundesportzentrum Dog-Motion, Langenlebarner Straße, Königstetten, Österreich
Subscribe start / end
26.09.2022 08:00 / 21.10.2022 23:59
Room / camping reservations
not available
Available runs
2 A-Läufe in den LKs 1, 2, 3 und Oldies
Jumping Spiel Outdoor
Weather archive (at the location)
broken clouds
14 °C ( 11 °C / 15 °C)
Payment information
Eine Teilnahme am Spiel ist inkludiert, weitere Versuche à 2€.
Die Meldegebühr bitte auf folgendes Konto überweisen: Dog-Motion GmbH,
IBAN: AT65 3258 5000 0850 5216, BIC: RLNWATWWOBG
(Turnierdatum, Name, Hundename angeben)
Die Meldung wird erst nach Zahlungseingang bestätigt. Der Betrag wird
bei einer Abmeldung nach Meldeschluss nicht rückerstattet.
Judge
Horvath Rudolf, Kohl Michael
Part of a cup
Nein
Prices
Event(s)
Option
Price
Type
class
DOGtoberfest 2022

22,00
Überweisung (Vorkasse)
LK1, LK2, LK3, Oldies
Results
Please login to dognow to register.
Filter:
Participants accepted: 72
|
not yet accepted: 0
|
waiting list: 0
| Name | Dog | class | class |
| --- | --- | --- | --- |
| Aichinger Carina | Miley | LK2 | L |
| Assem Stephan | Polly | LK1 | L |
| Bellingrath-Türscherl Marion | Anton | LK1 | L |
| Bellingrath-Türscherl Marion | Grietje | LK3 | L |
| Bytyci Susanna | Destino | LK1 | L |
| Dokulil Bettina | Bakari Bandit | LK3 | L |
| Dokulil Harald | Anteros | Oldies | L |
| Dokulil Harald | Crash | LK1 | L |
| Egermann Sabrina | Happy | LK1 | M |
| Enzenberger Roman | Spotify | LK1 | L |
| Fiegl Andrea | Carlo | LK2 | L |
| Fojt Marion | Emilia | LK3 | S |
| Ganzi Karl Heinz | Ibo | LK2 | L |
| Gruber Katharina | Wii | LK3 | L |
| Hampl Brigitte | Tim | LK1 | L |
| Hamscha Sabine | Izzy | LK2 | L |
| Hauer Wolfgang | Billie | LK1 | M |
| Hlavacek Waltraud | Budi | LK2 | S |
| Hlavacek Waltraud | Leeloo | LK1 | S |
| Horvath Claudia | Atanua | LK3 | L |
| Horvath Claudia | Belana | LK3 | L |
| Horvath Claudia | Sienna | Oldies | L |
| Ivanis Silvi | Twix | LK2 | M |
| Jantschgi Anna | Honey | LK2 | S |
| Jantschgi Anna | Tequila | LK3 | M |
| Kaiper Lisbeth | Yuuwa | LK2 | L |
| Kastner Astrid | Alisha | LK1 | L |
| Kastner Astrid | Amazing Amy | Oldies | L |
| Kragl Sarah | Meeko | LK1 | M |
| Kukula Verena | Eros | Oldies | M |
| Kurka Gerhard | Enid | LK1 | L |
| Löw Eva | Annu | LK1 | L |
| Maganja Klemen | Queenie | LK1 | L |
| Maganja Urska | Freya | LK1 | L |
| Mandl-Mösinger Helene | Aragon | LK2 | L |
| Marangoni Regina | Devin | LK1 | L |
| Marangoni Regina | Ella | Oldies | L |
| Meixner Barbara | Mala | LK3 | L |
| Minihold Nicole | Imp | LK3 | L |
| Nemeth Katalin | Millie | Oldies | M |
| Nemeth Katalin | Nala | LK3 | M |
| Palmetzhofer Klaus | Aramis | LK1 | L |
| Paßecker Pia | Mara | Oldies | L |
| Passecker Regina | MO | LK2 | L |
| Pawel Markus | Bae | LK1 | L |
| Pichler Susanne | Fox | LK1 | M |
| Podobna Beata | Trinity | LK3 | L |
| Prattes Margit | Sheila | Oldies | M |
| Rainer Marion | Nina | LK1 | L |
| Rentmeister Alina | Biscuit | LK1 | L |
| Riha Brigitte | Dancing Queen "Queeny" | LK3 | M |
| Roswald Melanie | Elly | LK2 | S |
| Roswald Melanie | Sam | LK2 | S |
| Safratmüller Katrin | Camaro | LK2 | L |
| Schaider Brigitte | Asterix | LK1 | L |
| Schnopp Angelika | Nova | LK1 | L |
| Sopinska Dominika | Nessie | LK3 | L |
| Sopinska Dominika | Tara | LK3 | L |
| Spannlang Christina | Jamie | LK1 | L |
| Spanraft Christian | Bounty | Oldies | L |
| Spanraft Christian | Cody | LK3 | L |
| Spanraft Christian | Percy | LK2 | M |
| Tesar Lisa-Marie | Buddy | Oldies | L |
| Tesar Lisa-Marie | Luke | LK3 | L |
| Urban Julia | Gin Tonic | LK1 | L |
| Urban Julia | Hope of South Styrian Mountain | LK3 | L |
| Urban Julia | Kio | LK3 | L |
| Veizer Josef | Mogli | LK3 | L |
| Veizer Josef | Sam | Oldies | L |
| Waldheisl Christa | Orleane | Oldies | L |
| Werner Guido | Malou | Oldies | L |
| Willmann Isabella | Rivia | LK1 | S |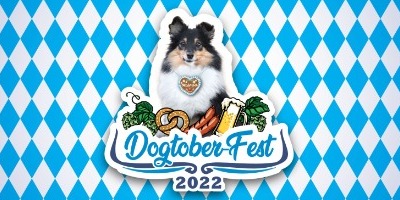 Organizer
ÖRV HSV Union Königstetten
info@dog-motion.at
Hundesportzentrum Dog-Motion, Gemeinde Königstetten, Österreich
(Niederösterreich, 3433, Österreich)
Location
Hundesportzentrum Dog-Motion, Langenlebarner Straße, Königstetten, Österreich
(Langenlebarner Straße 20, 3433 Königstetten, Österreich)
---
Documents
---
Map
---