1. Steirerpfoten Cup
---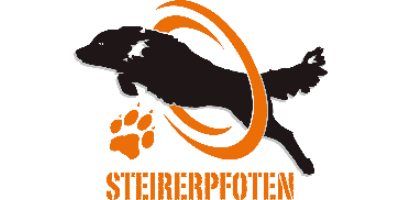 Start / estimated end
29.04.2023 / -
Organizer
ÖRV HSV Steirerpfoten - Gleisdorf
Area
Agility
Location
Hundeschule ÖRV HSV Steirerpfoten - Gleisdorf, Ungerdorf, Gleisdorf, Österreich
Subscribe start / end
02.01.2023 08:00 / 23.04.2023 23:00
Room / camping reservations
not available
Available runs
A-Lauf: Jugend, LK1, LK2, LK3, Oldies
Jumping: Jugend, LK1, LK2, LK3, Oldies
Open Jumping: Jugend, LK1, LK2, LK3, Oldies
Weather archive (at the location)
few clouds
14 °C ( 14 °C / 15 °C)
Description
Es gibt Agility und Jumpingläufe in allen Leistungklassen.
Der Jumping Open Lauf zählt für die Cupwertung.
Payment information
1. Hund € 22,00
ab dem 2. Hund € 20,00
Jugend gratis
Ganzer Cup:
1. Hund € 60,00
ab dem 2. Hund € 55,00
Zahlung des ganzen Cups bis spätestens 10.4.2023
Startgebühr ist bis Meldeschluss auf folgendes Konto zu überweisen:
Österreichischer Rassehundeverein
AT57 3810 3000 0204 1432
Bestätigung erst nach Zahlungseingang !

Judge
Oven Blaz, Tieber Claudia
Part of a cup
Yes, part of Steirerpfoten Cup
Prices
There are no prices!
Please contact the organizer.
Results
Please login to dognow to register.
All events of this cup
Filter:
Participants accepted: 117
|
not yet accepted: 0
|
waiting list: 0
| Name | Dog | class | class |
| --- | --- | --- | --- |
| Absenger Hannah | Yakima | LK3 | S |
| Aichholzer Sarah | Ela | LK3 | M |
| Aichholzer Sarah | Sugar | LK3 | S |
| Aichhorn Conny | Frenzy | LK3 | S |
| Allmer Marie | Groot | LK1 | L |
| Auer Marion | Akela | LK3 | L |
| Aufhauser-Vogel Uschi | Limit | LK3 | M |
| Berger Thomas | Noobsi | LK3 | S |
| Bierbaum-Boneforte Monika | Ciaran | LK1 | L |
| Blake Bianca | Jaxx | LK2 | M |
| Brennecke Alexander | Bo | LK2 | L |
| Brodtrager Susanne | Maya | LK2 | L |
| Brunner Harald | Matti | LK1 | M |
| Brunner Sibylle | Echo | Oldies | L |
| Brunner Sibylle | Lip | LK3 | L |
| Candussi Andrea | Lilu | LK1 | I |
| Enichlmair Claudia | Cookie | LK1 | S |
| Enichlmair Claudia | Leeni | LK2 | I |
| Gölles Felina | Nika | LK3 | L |
| Grasser Julia | Amy | Oldies | S |
| Grosina Sigrid | Chewbacca | LK2 | M |
| Grubelnig Christine | Lexa | LK3 | S |
| Gruber Katharina | Wii | LK3 | I |
| Haring Gabriele | Clooney | Oldies | S |
| Haring Gabriele | Elvis | LK2 | S |
| Heinzel Lara | Miyu | LK1 | L |
| Hödl Lea | Rose | Oldies | S |
| Hödl Ronja | Mary | LK2 | S |
| Hofmann Helga | Elmoji | LK2 | S |
| Horneck Margit | Easy | LK1 | L |
| Iskra Kurt | Ivy Ivonne | LK3 | L |
| Juwan Daniela | Aimee | Oldies | L |
| Juwan Daniela | Maevee | LK3 | L |
| Kleinschuster Beate | Hugo | LK2 | M |
| Köck Annemarie | Rey | LK1 | I |
| Kohl Nadine | Quinn | LK2 | I |
| Kohl Nadine | Zola | LK3 | M |
| Kössler Katja | Broomy | LK3 | S |
| Kössler Katja | Leela | LK2 | L |
| Kraus Anna | Bee | LK2 | S |
| Kraus Anna | Cayo | LK3 | S |
| Kubik Sabina | Loki | LK2 | L |
| Lackner Sabine | Dizzy | LK3 | L |
| Maier Evelyn | Cooper | LK3 | L |
| Marxer Sabina | Asti | LK3 | M |
| Marxer Sabina | Magic | LK3 | S |
| Meier Elisabeth | Funnyfee | Oldies | S |
| Meier Elisabeth | Mascha | LK1 | S |
| Odeneg Tanja | Obi | LK3 | L |
| Pachler Jürgen | Sly | LK3 | I |
| Paulic Lea | Malika | LK1 | I |
| Petritz Irina | Aika | LK3 | M |
| Pfeifer Werner | Amy | LK2 | L |
| Prein Christian | Kiwi | LK3 | I |
| Prein Christian | Lemon | LK3 | I |
| Prein Christian | Zala | LK1 | I |
| Prein Hannah | Mo | Jugend | M |
| Promitzer Sandra | Nika | LK1 | L |
| Puhl Markus | Luna | LK2 | S |
| Puhl Markus | Stella | LK1 | M |
| Raggautz Andreas | Isla | LK3 | M |
| Raggautz Lisa | Ilvy | Oldies | M |
| Raggautz Lisa | Lilly | LK1 | S |
| Ragger Petra | Kaspar | LK1 | L |
| Reinprecht Julia | Ceeya | LK1 | I |
| Reisenhofer Lisa | Nike | LK1 | S |
| Reiter Astrid | Marleen | LK3 | L |
| Reiter Astrid | Miss Fae | Oldies | L |
| Reiterer Yvonne | Joy | LK2 | I |
| Rieder Carola | Only You | Oldies | S |
| Ringer Claudia | Cosmo | LK3 | M |
| Ringer Claudia | Sky | LK3 | S |
| Sauseng Monika | Blue | LK1 | L |
| Schlenker Rebekka | Taro | LK2 | M |
| Semlitsch Kerstin | Grey | LK1 | L |
| Spannlang Christina | Jamie | LK1 | L |
| Spannlang Martin | Ivy | Oldies | I |
| Stix Gottfried | Sky | LK2 | M |
| Taucher Michaela | Ferox | LK2 | M |
| Teufl Bianca | Castle | LK1 | M |
| Teufl Bianca | Prim | LK3 | M |
| Teufl Bianca | Zina | Oldies | S |
| Theuermann Nicole | Luna | LK1 | S |
| Tieber Wolfgang | Apple | LK3 | I |
| Tieber Wolfgang | May | LK3 | I |
| Tieber Wolfgang | Sleepy | LK3 | S |
| Tieber Wolfgang | Yara | LK3 | I |
| Tschermanek Heidrun | Duke | LK3 | L |
| Ullrich Stefan | Coconut | LK1 | M |
| Ullrich-Pansi Simone | Babou | LK3 | M |
| Ullrich-Pansi Simone | Feivel | LK1 | M |
| Wabnigg Renate | Emma | LK3 | M |
| Wabnigg Renate | Sweety | LK3 | S |
| Wagner Nina | Age | LK3 | S |
| Wagner Nina | Bounty | LK2 | M |
| Wagner Nina | Flyn | LK3 | M |
| Wagner Nina | Grisu | Oldies | S |
| Wagner Nina | Nora | Oldies | S |
| Wagner Nina | Ways | LK3 | M |
| Wagner Nina | Zari | LK3 | S |
| Waldhuber Karin | Coco Chanel | Oldies | S |
| Waldhuber Karin | Fly | LK2 | M |
| Waldhuber Karin | Indileini | LK3 | S |
| Weber Michelle | Buck | Oldies | L |
| Weber Michelle | Li | LK1 | M |
| Weinberger Andrea | Fibee | LK3 | I |
| Wielitsch Kerstin | Fibi | LK1 | M |
| Wittrich Jennifer | Crazy | LK1 | S |
| Wolf Marion | Molly | LK3 | L |
| Wolf Marion | Schoko | LK2 | L |
| Wrentschur Nina | Inu Yasha | LK3 | I |
| Wurm Hans | Ella | LK1 | L |
| Wurm Hans | Laika | LK1 | S |
| Wurzinger Elisabeth | Holly | LK2 | M |
| Zakotnik Dasa | Ki | LK3 | I |
| Zakotnik Dasa | Po | LK3 | S |
| Zakotnik Dasa | Spin | LK2 | I |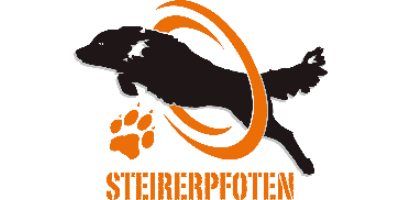 Organizer
ÖRV HSV Steirerpfoten - Gleisdorf
office@steirerpfoten.at
Hundeschule ÖRV HSV Steirerpfoten - Gleisdorf, Ungerdorf, Gleisdorf, Österreich
(Ungerdorf, 8200 Gleisdorf, Österreich)
Location
Hundeschule ÖRV HSV Steirerpfoten - Gleisdorf, Ungerdorf, Gleisdorf, Österreich
(Ungerdorf, 8200 Gleisdorf, Österreich)
---
Documents
---
Map
---