3. Jahresmeister 2022
---
dognow Live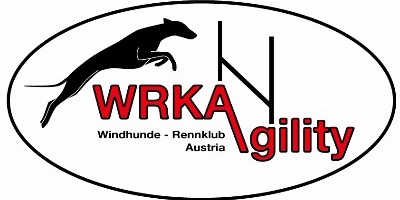 Start / estimated end
02.07.2022 / -
Organizer
WRKA Krenglbach
Area
Agility
Location
Windhunde Rennklub Austria, Achleiten, Österreich
Subscribe start / end
10.01.2022 / 02.07.2022 20:00
Room / camping reservations
available
Available runs
A-Lauf: LK1, LK2, LK3 alle GK, Oldies L, S+M
Jumping Open: LK1, LK2, LK3 alle GK, Oldies L, S+M
Weather archive (at the location)
few clouds
24 °C ( 21 °C / 26 °C)
Payment information
Meldung inkl. Mannschaft für 1 Tag € 20,00 (Jugendliche € 15,00)
Meldung inkl. Mannschaft für 2 Tage € 37,00 (Jugendliche € 25,00)
Die Startgebühr wird gemäß den Durchführungsbestimmungen bei der Meldung fällig, sie wird auch bei Abwesenheit nicht rückerstattet. Bitte diese auf folgendes Konto überweisen:
Windhunde Rennklub Austria
IBAN: AT96 3411 4000 0033 1553
BIC: RZ00AT2L114
Bei Verwendungszweck bitte anführen:
Termin, Name des Starters u. des Hundes.
Judge
Horvath Rudolf, Langhans Paul
Part of a cup
Yes, part of Jahresmeister 2022
Prices
There are no prices!
Please contact the organizer.
Results
Please login to dognow to register.
All events of this cup
Filter:
Participants accepted: 86
|
not yet accepted: 0
|
waiting list: 0
| Name | Dog | class | class | Team |
| --- | --- | --- | --- | --- |
| Adlboller Andreas | Fleet | LK2 | L | |
| Adlboller Andreas | Peppermint | LK3 | S | Agility Paws |
| Adlboller-Lichtenauer Claudia | Chilli | LK2 | S | Agility Paws |
| Brandl Angelika | Bizkit | LK3 | M | Crazy Cicken |
| Brandl Angelika | Malou | LK3 | M | Crazy Cicken |
| Braumandl Anna | Flynn | LK2 | L | All Four for One |
| Braumandl Benjamin | Coco | LK2 | L | All Four for One |
| Cadek Peter | Lila | LK2 | M | Agility Paws |
| Cadek Peter | Timo | LK2 | L | |
| Dallinger Susanna | Lennox | LK1 | L | |
| Eder Katharina | Zoey | LK2 | M | |
| Eder Stefanie | Finley | LK1 | S | Team Ried small |
| Edinger Susanne | Alva | LK2 | L | HSV Heimbautal plus HSV Neusiedl/See |
| Edinger Susanne | Belamy | LK2 | L | HSV Heimbautal plus HSV Neusiedl/See |
| Edlmayr Daniela | Jolie | LK1 | L | Ladies united |
| Eichinger Manuela | Sia | LK3 | L | |
| Feichtinger Yvonne | Levi | LK1 | M | |
| Gaal Barbara | Maya | LK2 | L | HSV Heimbautal plus HSV Neusiedl/See |
| Gahleitner Miriam | Flash | LK3 | M | |
| Gaigg Barbara | Amy | LK1 | L | Nobody is perfekt |
| Gehmair Eva-Maria | Akela | LK1 | M | Shelties on fire |
| Gehmair Eva-Maria | Cody | LK2 | M | Shelties on fire |
| Götzendorfer Cornelia | CMYK | LK2 | L | E24 |
| Götzendorfer Cornelia | Cymtyk | LK3 | L | E24 |
| Götzendorfer Franz-Josef | Moon | LK2 | L | E24 |
| Graf Manuela | Taki | LK1 | S | |
| Grafeneder Martina | Emil | LK1 | S | Team Ried small |
| Gutlederer Maria | Dion Rollis de Luxe | LK2 | S | |
| Gutlederer Maria | Grace-Shoshana Rollis de Luxe | LK1 | S | |
| Hagmüller Johann | Davis | LK1 | L | |
| Hagmüller Johann | Joker | Oldies | S | |
| Haring Clemens | Xi | LK3 | L | |
| Herzog Anna | Ayleen | Oldies | S | Shelties on fire |
| Herzog Anna | Roxanne | LK3 | S | Shelties on fire |
| Hinterleitner Martina | Alberto | LK1 | L | Nobody is perfekt |
| Hinterleitner Martina | Datty | LK3 | M | Nobody is perfekt |
| Hinterleitner Martina | Ginny | LK1 | M | Nobody is perfekt |
| Hirsch Angelika | Sammie | LK2 | L | |
| Hofstätter Franz | Maple | LK3 | L | |
| Jantschgi Margit | Art | LK2 | L | HSV Heimbautal plus HSV Neusiedl/See |
| Jantschgi Margit | Wini | LK2 | S | |
| Januj Wolfgang | Tiponi | LK2 | L | Stanglmix |
| Klausegger Alfred | Daisy | LK1 | S | |
| Maganja Klemen | Queenie | LK1 | L | |
| Maganja Urska | Freya | LK1 | L | |
| Mahr Werner | Esco | LK3 | L | E24 |
| Marinkovits Karin | Unico | LK2 | M | Who Cares? |
| Mayrhofer Viktoria | Hazy | LK3 | M | |
| Möseneder Birgit | Bono | LK3 | M | |
| Ortner Eva-Maria | Buzz | LK2 | M | Who Cares? |
| Ortner Gerald | Tox | LK3 | M | Who Cares? |
| Pöhl Eveline | Opale | LK2 | M | |
| Pöhl Rudolf | Crash | LK1 | M | |
| Pöhl Rudolf | Great Gatsby | Oldies | S | |
| Pöhl Rudolf | Mo | LK2 | M | |
| Ratzinger Anja | Cleo | LK3 | S | |
| Reidl-Jungmayr Brigitte | Estella | LK1 | L | |
| Reinbold Diana | Lucy | LK1 | S | |
| Rothauer Carola | Coco | Oldies | S | |
| Rothauer Carola | Mylow | LK2 | L | |
| Safratmüller Katrin | Camaro | LK2 | L | |
| Salfellner Elisabeth | Lou | LK1 | M | |
| Sattlecker Anton | Mona | LK3 | L | All Four for One |
| Schaper Thomas | Felix | LK2 | S | Team Ried small |
| Schrank Marion | Twix | LK2 | S | |
| Schulze Bianca | Brania | LK2 | L | Stanglmix |
| Schwabegger Andrea | Tabaluga | LK2 | S | |
| Selinger Marina | Mr. Nash | LK3 | M | Crazy Cicken |
| Selinger Marina | Viva | LK2 | S | Crazy Cicken |
| Tesar Lisa-Marie | Buddy | Oldies | L | Roadrunners |
| Tesar Lisa-Marie | Luke | LK2 | L | Roadrunners |
| Tutschku Jutta | Lennon | LK3 | M | Who Cares? |
| Veizer Josef | Mogli | LK3 | L | Stanglmix |
| Veizer Josef | Sam | Oldies | L | Stanglmix |
| Wagner Gerlinde | Sitara | LK1 | L | |
| Waldhuber Karin | Coco Chanel | Oldies | S | |
| Waldhuber Karin | Fly | LK1 | M | |
| Waldhuber Karin | Indileini | LK2 | S | |
| Weinberger Andrea | Fibee | LK2 | L | Ladies united |
| Weinberger Andrea | Marly | Oldies | L | Ladies united |
| Wienerroither Lydia | Emma | LK2 | L | |
| Wienerroither Lydia | June | LK1 | L | |
| Wölflingseder Silke | Emma | LK2 | L | All Four for One |
| Wuppinger Tanja | Eevee | LK3 | L | Ladies united |
| Zach August | Vasco | LK2 | L | |
| Zauner Sarah | Bounty | LK3 | L | |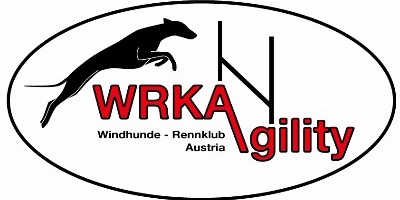 Organizer
WRKA Krenglbach
huberlinge@gmail.com
Achleiten 2, Krenglbach, Österreich
(Achleiten 2, 4631 Achleiten, Österreich)
Location
Windhunde Rennklub Austria, Achleiten, Österreich
(Achleiten 2, 4631 Achleiten, Österreich)
---
Documents
---
Map
---